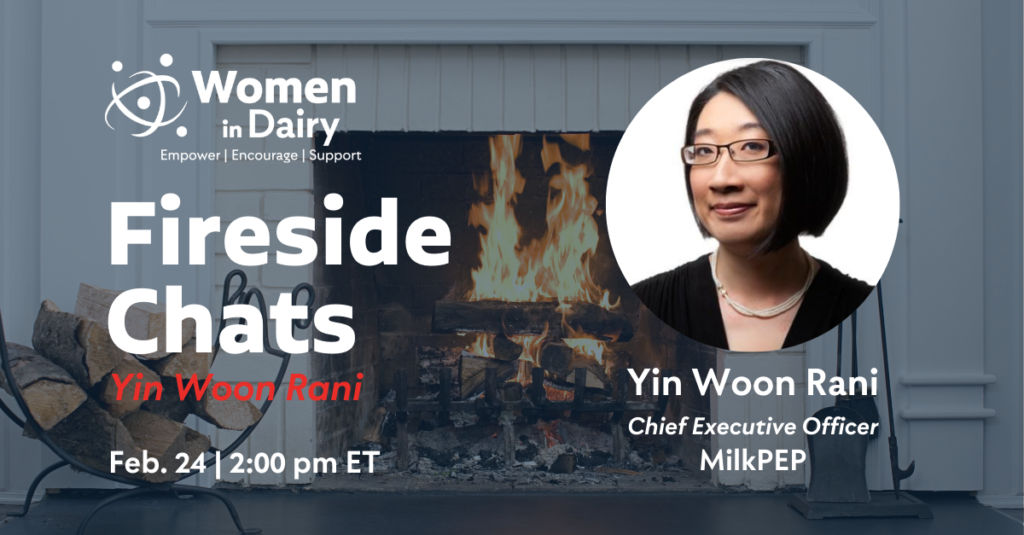 Women in Dairy Network members can view "Women in Dairy Fireside Chat - Yin Woon Rani, CEO, MilkPEP". If you are a member and can not see the video, please refresh your session by logging out and logging back in to the IDFA website via the red button in the top right corner of your screen.
IDFA's Women in Dairy is pleased to present a special fireside chat with Yin Woon Rani, CEO of MilkPEP.
Rani and IDFA Women in Dairy Director Tracy Boyle sat down for an engaging, interactive question and answer session recorded on Wednesday, February 24. Rani discussed her career journey, her leadership at MilkPEP, and the importance of mentorship and advocacy for fellow women in the dairy industry.
Rani brings nearly 25 years of integrated marketing experience across CPG companies and marketing agencies to her position as CEO of MilkPEP. Prior to joining MilkPEP, Rani was VP, Chief Customer Experience Officer for the Campbell Soup Company, where she was instrumental in modernizing the company's marketing across content, media, design, martech and digital – as well as improving the business trajectory for important core brands and new launches. Before joining Campbell Soup, Rani was president, North America of Universal McCann, the largest operating unit within IPG's Mediabrands group.
Featuring
Hosted By