The Safe Ice Cream Hub is a one-stop portal to provide ice cream and frozen dessert manufacturers with easy access to food safety information, training, and support. Information has been gathered through a collaborative effort by food safety and dairy manufacturing experts from industry, academia, and non-profit organizations.
---
Featured Story: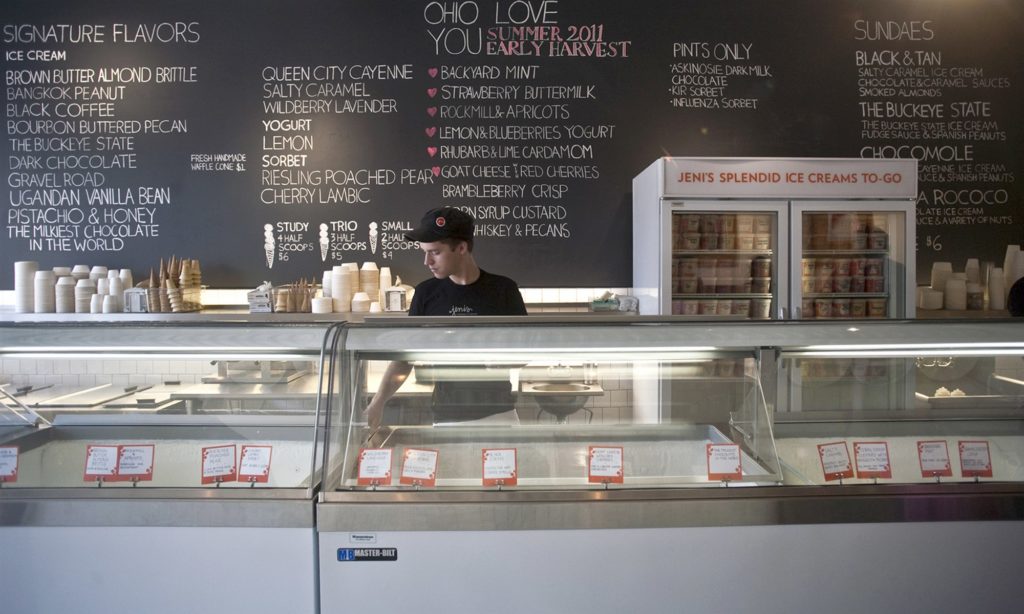 Jeni's Splendid Ice Creams with its trademark orange and white pint container is renowned for its artisanal ingredients and unique flavor combinations. The brand was built on quality and changing the way people think about American ice cream.
"We believe if we are making the world's greatest ice cream, people will find us," said CEO John Lowe. "And our North Star has to be making the world's greatest ice cream."
Lowe joined the Jeni's team in 2009. Under Lowe's guidance, the company grew steadily and became a national brand. Together with founder Jeni Britton Bauer, Lowe increased the revenue in their scoop shops, helped generate healthy nationwide online sales, and brokered retail distribution deals with high end supermarkets.
Then everything came to a grinding stop.
Read more...
Looking for COVID-19 resources?
This resource center is a collaboration between the following industry and trade associations:

Food Safety Questions? Contact dairyfoodsafetycoach@cornell.edu
Questions or suggestions? Contact us at questions@safeicecream.org.