Subscribe now to listen on your favorite podcast platform
Apple Podcasts | Google Podcasts | Spotify | RSS | Pandora
Integrity, courage, commitment – veterans of the U.S. armed forces possess unique values and skillsets that lift up the dairy industry. This Veteran's Day, we talk with two veterans who have successfully transitioned from active duty to leadership roles within the dairy industry.
How can veterans translate their military experience into marketable skills that companies look for when hiring? What difficulties do many veterans face when transitioning to civilian work? Air Force veteran Walter McClung, now the maintenance and facilities manager at Hilmar Cheese, shares how his military background has helped him manage employees and gives his insight into what other veterans can contribute to the industry.
Next, we hear from Mark Benson, chief procurement officer and vice president of government affairs and global responsibility at Leprino Foods. Before working in the dairy industry, Mark served in the U.S. Marine Corps, where he managed leadership development trainings and was responsible for procurement and distribution for his battalion. Mark shares with us how he shifted from the service to corporate America, and what lessons he has brought with him from his time in the Marine Corps.
---
The episode is sponsored by Infor.
"Infor provides dairy-specific cloud software that addresses catch weight, formula management, regulatory compliance, and delivery forecasting with full supply chain traceability. Find out how at infor.com/dairy"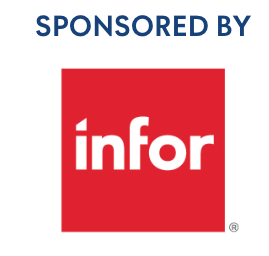 Questions or comments about the show? We want to hear from you!
Send a note to dairydownload@idfa.org and your feedback could be included on a future episode.
Like the show? Leave a review on Apple Podcasts.
If your company is interested in sponsoring a block of episodes of The Dairy Download, contact IDFA's Melissa Lembke at mlembke@idfa.org.
---



Witty, fast-moving and stacked with dynamic guests, The Dairy Download offers sharp insights in a neat, 30-minute package. Ever.Ag's Phil Plourd and Kathleen Wolfley host each episode, leading listeners through a rundown of action in the CME markets and things to watch, while going in depth with guests on consumer, market and policy trends shaping dairy.
Wonks, nerds, data hounds and tech evangelists are welcome. Listeners get the perspectives of various industry experts who can unpack challenging issues in fun and interesting ways.
Presented By



The Dairy Download is available anywhere you listen to podcasts. Subscribe for free on Apple Podcasts, Spotify, Google Podcasts, Pandora or in your favorite podcast app to automatically receive each new episode, which will publish every other week on Friday morning.