Subscribe to The Dairy Download on Stitcher, Apple Podcasts, Spotify, and Google Podcasts.
Episode 6 of The Dairy Download looks at the changing landscape for exports and trade in food and agriculture. Trade policy has been a hot topic for the past four years, and the COVID-19 pandemic has only added intrigue. Now, we will likely see another major shift as a new Administration moves into the White House. History suggests that a Biden Administration is likely to take a less combative approach to trade, seeking to engage with trading partners through multilateral relationships and agreements. But the outlook remains cloudy given lingering unease about current policy and an ongoing global recession. Luckily, hosts Phil Plourd and Kathleen Wolfley talk with two of the brightest minds in trade who provide clarity and a path forward.
In the guest chair for Episode 6 is Brooke Markley, senior manager of trade compliance and policy for Leprino Food Company, the world's largest maker of mozzarella cheese. Brooke has been with Leprino since 2014 in various roles. Previously, she served as an economist and agricultural attaché with USDA's Foreign Agricultural Service, where she served in Argentina, among other posts.
Next up is Ambassador Darci Vetter, former chief agricultural negotiator in the Office of the U.S. Trade Representative from 2014 to 2017, as well as former deputy under secretary for Farm and Foreign Agricultural Services under President Obama. Today, Darci is the global lead of public affairs and vice chair of agriculture and food at Edelman.
SPONSORED BY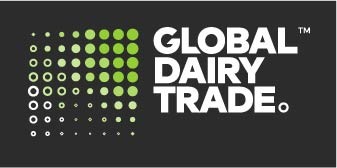 To sponsor a block of episodes of The Dairy Download, contact IDFA's Melissa Lembke at mlembke@idfa.org.

The Dairy Download is available anywhere you listen to podcasts. Subscribe for free on Stitcher, Apple Podcasts, Spotify, Google Podcasts, Pandora or in your favorite podcast app to automatically receive each new episode, which will publish every other week on Thursday morning.
About The Dairy Download
The International Dairy Foods Association and Blimling and Associates are partnering to produce "The Dairy Download," a new podcast for anyone who follows the twists and turns of the U.S. dairy industry. Witty, fast-moving and stacked with dynamic guests, the podcast offers sharp insights in a neat package under 25 minutes. Blimling's Phil Plourd and Kathleen Wolfley host each episode, leading listeners through a rundown of action in the CME markets and things to watch, while going in depth with guests on consumer, market and policy trends shaping dairy. Wonks, nerds, data hounds and tech evangelists are welcome. Listeners will get the perspectives of various industry experts who can unpack challenging issues in fun and interesting ways. Learn more about the podcast at www.idfa.org/thedairydownload.
Episode 6 of "The Dairy Download" is sponsored by Global Dairy Trade. COVID-19's unprecedented trade disruption has highlighted the essential role Global Dairy Trade plays in providing price transparency for the export of core dairy ingredients. Learn more at www.globaldairytrade.info.