Subscribe to The Dairy Download on Stitcher, Apple Podcasts, Spotify, and Google Podcasts.
Let's Go Shopping is not only the title of Episode 5 of The Dairy Download—it's also a call to action as the nation prepares for the holiday retail rush. How is the pandemic changing America's shopping for holiday meals? And will growing caseloads stifle the Black Friday tradition this year, or accelerate online shopping habits to break records? Hosts Phil Plourd and Kathleen Wolfley break it all down in their review of retail trends with some of the industry's best and brightest leaders. But first, Phil and Kathleen discuss how resurgence of coronavirus is impacting foodservice and other discretionary spending in Q4. Meanwhile, a potential vaccine breakthrough could reset 2021.
In the guest chair for Episode 5 is Marshal Cohen, chief industry advisor for The NPD Group. Marshal is a nationally known expert on consumer behavior and the retail industry. He has followed retail trends for more than thirty years, at NPD and as the head of leading fashion and apparel manufacturers as well as major retailers. If you're looking for shopping tips, you've come to the right place.
Next up is Greg Ferrara, president and CEO of the National Grocers Association just outside the nation's capital. Greg grew up in the independent grocery business, managing his family's store in New Orleans before making the jump to NGA, a voice for the independent sector of the supermarket industry. Greg tackles how independents are learning to outcompete the bigger guys in this new environment.
SPONSORED BY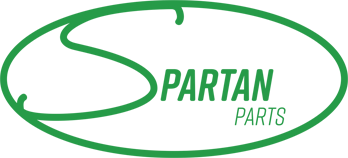 To sponsor a block of episodes of The Dairy Download, contact IDFA's Melissa Lembke at mlembke@idfa.org.

The Dairy Download is available anywhere you listen to podcasts. Subscribe for free on Stitcher, Apple Podcasts, Spotify, Google Podcasts, Pandora or in your favorite podcast app to automatically receive each new episode, which will publish every other week on Thursday morning.
About The Dairy Download
The International Dairy Foods Association and Blimling and Associates are partnering to produce "The Dairy Download," a new podcast for anyone who follows the twists and turns of the U.S. dairy industry. Witty, fast-moving and stacked with dynamic guests, the podcast offers sharp insights in a neat package under 25 minutes. Blimling's Phil Plourd and Kathleen Wolfley host each episode, leading listeners through a rundown of action in the CME markets and things to watch, while going in depth with guests on consumer, market and policy trends shaping dairy. Wonks, nerds, data hounds and tech evangelists are welcome. Listeners will get the perspectives of various industry experts who can unpack challenging issues in fun and interesting ways. Learn more about the podcast at www.idfa.org/thedairydownload.
Episode 5 of "The Dairy Download" is sponsored by Spartan Parts. From custom parts, to upgrades and equipment audits, Spartan Parts does it best. Check out spartanparts.com/dairydownload to learn how you can overcome filling obstacles to help improve your filling speeds.