Members of the Women in Dairy Network can view presentation materials from "Lead to Mentor, Mentor to Lead: The Link for Career Success". If you are logged in and can not see the materials, please refresh your session by logging out and logging back in to the IDFA website via the red button in the top right corner of your screen.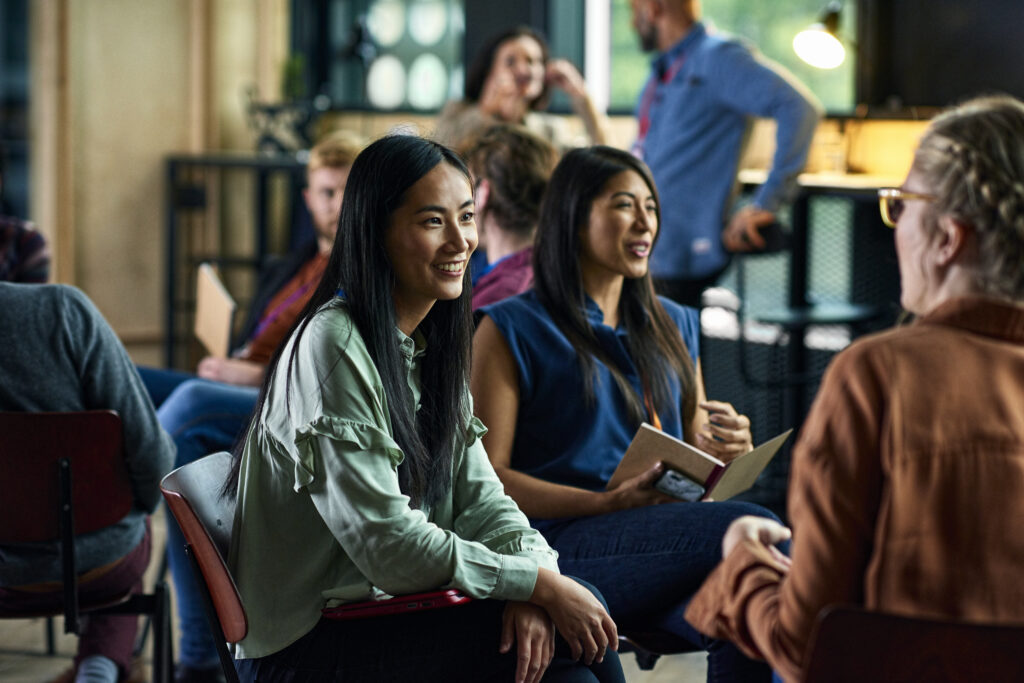 Leadership and mentorship are inextricably intertwined for professional advancement and organizational success. Exceptional leaders not only excel in their roles but also commit to cultivating the next generation of industry leaders. And yet, exceptional mentors regardless of their job position or title must demonstrate leadership.

IDFA's Women in Dairy network examined the dynamic connection between mentorship and leadership in the dairy sector.

Hosted by Becky Rasdall, the driving force behind IDFA's Women in Dairy network, and featuring Elle O'Flaherty, Founder of Interlace Solutions Coaching, this webinar provided valuable insights into the pivotal role of mentorship as a crucial skill that should be honed and exercised across different career stages. Participants acquired a robust framework for initiating and sustaining meaningful mentoring relationships.
Moderated by:
Featuring: