Registrants of Introduction to Dairy Product Labeling can view the content from this webinar above. If you registered and can not see the video and slides above, please refresh your session by logging out and logging back in to the IDFA website via the red button in the top right corner of your screen.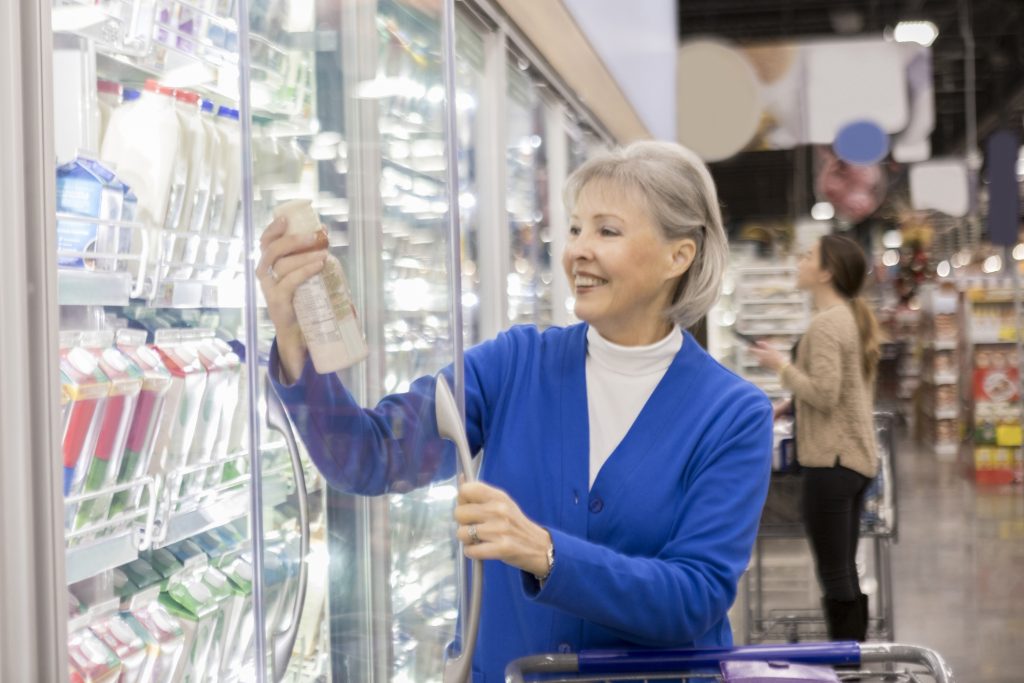 This two-session training opportunity will provide you and your staff with the essential information you need to produce compliant and effective labels for your products. The webinar also provides important details on FDA's new regulations revising the nutrition facts label and food serving sizes.
Agenda
The Dairy Product Labeling Webinar Series was delivered in a two-day series format covering two sessions of two-hours each.

Labeling 101 and Bioengineered Food Disclosure Standard
Wednesday, October 14, 2020 | 1:00 - 3:00 PM ET
This session gives you a general overview of dairy labeling regulations. It provides the history and jurisdiction for labeling regulations; requirements for the statement of identity, including flavor labeling and net quantity of contents statements; and ingredient declarations, including allergens and other labeling terms, such as Grade A, Kosher, and the Real Seal. Compliance with the USDA's new Bioengineered Food Disclosure Standard will be addressed.
New Nutrition Labeling Regulations and Labeling Claims
Thursday, October 15, 2020 | 1:00 - 3:00 PM ET
This session covers what you need to know about FDA's new nutrition labeling regulations including various nutrition facts formats, new dual column labeling, and revisions to the required and voluntary nutrients. We explain the changes for declaring added sugars and dietary fiber. We will also review how to determine revised serving sizes ice cream, yogurt and some beverages. In addition, you will learn about marketing claims that include nutrient content claims such as reduced sugar, lower sodium and high protein, along with lactose free, gluten free and natural.
Speakers
Purchase
Members: $495.00
Non-Members: $595.00
The purchase cost is based on membership. If you have any questions about membership, please email membership@idfa.org.