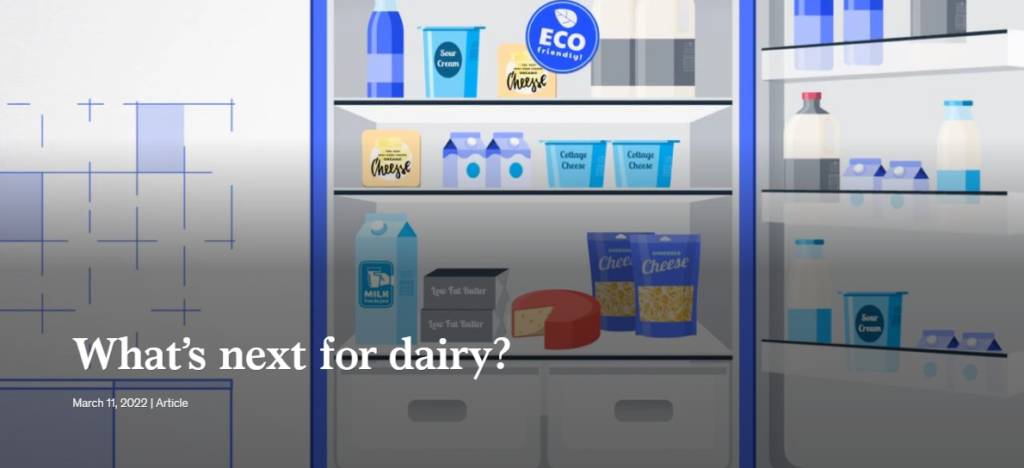 McKinsey & Company – March 2022
Consumer commitments to sustainability and healthy diets, as well as inflationary pressures on the production side of food & beverages, are among the many trends that will redefine dairy going forward. But even in the face of major headwinds, dairy executives are optimistic for future growth in a changing landscape. In these new papers, McKinsey & Company helps trace their path forward.
In developing this new set of resources, McKinsey partnered with IDFA to survey 20 U.S. dairy CEOs and senior dairy executives in the fourth quarter of 2021, augmenting this with in-depth interviews. The results are detailed in these new resources.
Members must be logged in to access the resources below.