Read the latest issue of The Dairy Bar, a bi-weekly report from IDFA partner Ever.Ag. The Dairy Bar features spotlight data, key policy updates, and a one-minute video that covers timely topics for the dairy industry.
The Dairy Bar: Strong Planting Season Expected, Retail Sales Rise Despite Inflation, and Fluid Milk Sales in a Minute!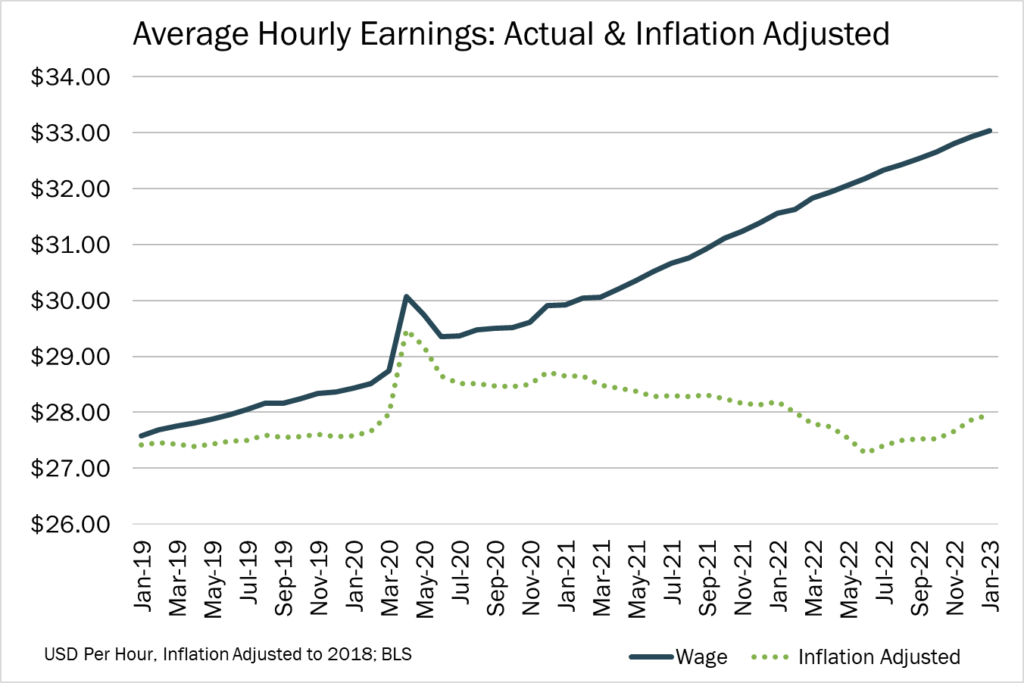 Quick Bites: Consumers Holding Up Under Inflation Pressure
Inflation remains rampant, rising 6.4% year-over-year in January. Food prices, in particular, continue to jump, rising 10.1% on the year. As a result, Americans are paying nearly 20% more for groceries versus 2021, and roughly 19% more for dairy products.
But consumers remain resilient. Retail sales increased 7.0% versus prior-year levels in January, though grocery purchases trailed the rate of price hikes, climbing just 6.6% over 2022. Analysts attribute strong spending to pay raises, cost-of-living adjustments and state tax cuts over the past year. The labor situation remains generally favorable, with job openings outpacing the number of unemployed persons.
Still, the economic outlook remains uncertain. Some analysts expect inflation-adjusted incomes to continue rising this year, fortifying spending. But further rate hikes by the Federal Reserve could lead to an economic downturn, renewed layoffs and, in turn, less money in consumer bank accounts.
Today's Special
USDA held its 99th Annual Agricultural Outlook Forum last week, offering a first look at grain supply and demand expectations for 2023. During the upcoming season, USDA estimates corn plantings to reach 91.0 million acres, with 87.5 million for soybeans and 49.5 million for wheat. The combined total of 228.0 million acres represents the most since 2014. With more crops in the ground, USDA expects prices for most commodities, except cattle, to decline this year.
On the demand side, officials touted record U.S. agricultural export performance in 2022, propelled by higher commodity prices and strong global demand. This was driven in part by the U.S. filling global supply gaps left by Russia's invasion of Ukraine. In the coming year, analysts expect that demand to soften.
Climate initiatives remain a hot topic as USDA assesses agricultural growth. Discussions at the Forum included emphasis on climate-smart commodity projects selected for funding by USDA last year. Sessions included panels discussing the testing and development of new markets for climate-smart goods.
Global trade and food security were also top of mind at the event ahead of the one-year anniversary of Russia's invasion of Ukraine. How might Ukraine's crops be impacted by ongoing conflict? Discussions also focused on perspectives from Ukraine as a global exporter and analysis of countries that rely on major global suppliers for food security and stability.
Something Sweet: Fluid Milk Sales in a Minute