Read the latest issue of The Dairy Bar, a bi-weekly report from IDFA partner Blimling and Associates, Inc., a dairy research and consulting firm based in Madison, Wisconsin. The Dairy Bar features spotlight data, key policy updates, and a one-minute video that covers timely topics for the dairy industry.
The Dairy Bar: Holiday Sales Hampered By Inflation; Rising Natural Gas Prices Hit Businesses and Consumers; and Butterfat in a Minute!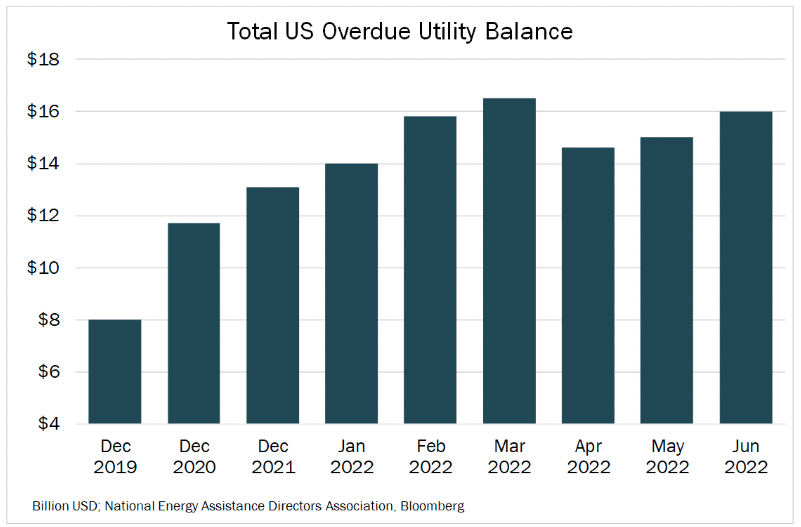 Quick Bites: Natural Gas Squeezes Consumers, Companies
Rising natural gas prices are battering consumers and companies in the U.S. and Europe. The Consumer Price Index for household energy, which measures costs for heating, cooling, lighting and cooking, jumped 21% year-over-year in August.
Americans are already struggling to cover increased energy costs, with roughly one in six U.S. families already behind on utility bills, per data by the National Energy Assistance Directors Association. That number is expected to climb during the winter months. NEADA is forecasting the highest winter heating season in 10 years.
Meanwhile, natural gas shortages and soaring prices in Europe are leading companies to cut back on or shift operations to the U.S. Chemical firm OCI NV, jewelry maker Pandora and automotive company Volkswagen are expanding manufacturing capabilities in the states. At the same time, businesses like Tesla are pausing growth plans in Europe.
There may be little chance for relief anytime soon. Natural gas supplies could come under further pressure in the months ahead as geopolitical tensions threaten the flow of supplies along Nord Stream pipelines.
Today's Special
Consumers are likely to put less food on the table and fewer gifts under the tree during this year's holiday celebrations. Analysis by Bain & Co. suggests holiday sales will rise as much as 7.5% versus 2021. But when adjusted for inflation, the firm expects growth of just 1% to 3%, below the 10-year average.
Facing higher prices, shoppers are searching for markdowns and clearance racks. More than half of consumers said it will be harder to afford holiday purchases this year, according to a poll by Morning Consult. Retailers are responding with earlier holiday promotions and additional sales. A report by KPMG showed 73% of retail executives expect their stores to push promotional activity, and retailers like Walmart and Target are offering price-matching offers earlier in the season.
Pricing will be top of mind when consumers buy holiday meals and snacks, too. Data by Chicory shows 75% of grocery shoppers will be more price-conscious this season, with more than half expected to space out holiday food shopping between multiple trips to ease the sting of larger purchases.
Higher prices are already impacting dairy sales. During the month of August, retail cheese prices rose by an average of 10% year-over-year, while butter prices jumped 30%. Over the same period, purchases of cheese declined more than 1% on the year, while butter sales fell nearly 2%.
With fewer Covid cases and restrictions this year, consumers are set to visit to physical stores to pick up more products. Mastercard SpendingPulse estimates in-store sales will increase 7.9% this holiday season as retailers offer more doorbusters and clearance merchandise. Forecasts for online purchases are mixed, with Mastercard forecasting a 4.2% increase. Deloitte, however, expects e-commerce sales to rise as much as 14.3% as shoppers go online to compare prices.
Something Sweet: Butterfat in a Minute