Read the latest issue of The Dairy Bar, a bi-weekly report from IDFA partner Blimling and Associates, Inc., a dairy research and consulting firm based in Madison, Wisconsin. The Dairy Bar features spotlight data, key policy updates, and a one-minute video that covers timely topics for the dairy industry.
The Dairy Bar: Uncertainty Hampering Restaurant Industry Recovery; Dairy Retail Sales Growth; and the USDA Minute!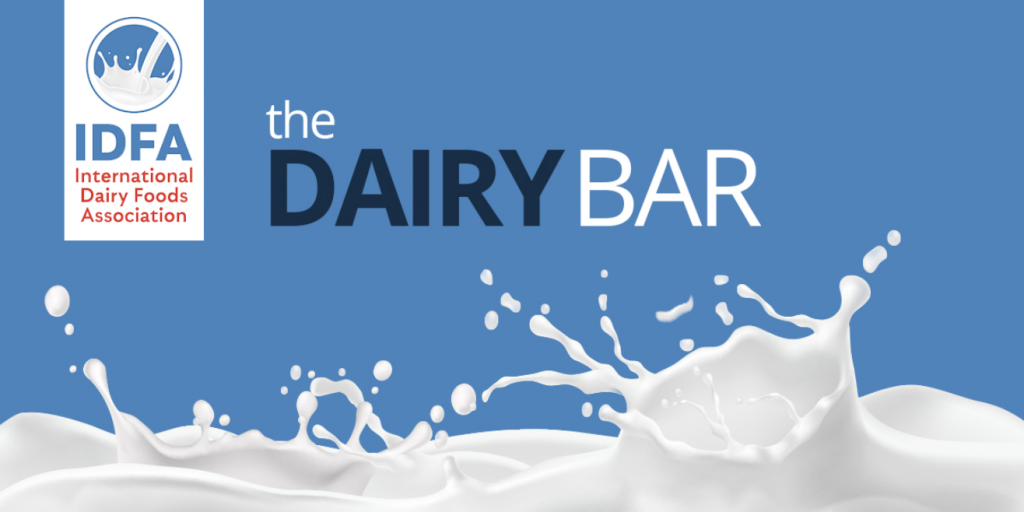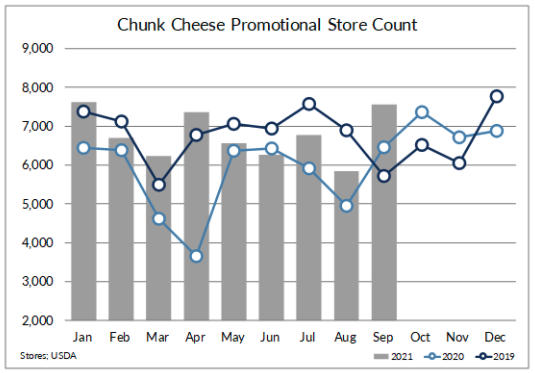 Quick Bites: Fire Up the Grill
Heading toward the end of grilling season, a survey by Numerator found 45% of Americans planned to fire up their barbecues for Labor Day celebrations. And retailers are increasing promotional activity in hopes that consumers will continue to add dairy to their gatherings the rest of the year.
According to the latest USDA Retail Report, 7,561 grocery stores plan to run advertisements for 8-ounce block cheese the first full week of September. That's up 36% from 5,566 stores in 2020. More grocers – 12,721 stores – also plan to run promotions for eight-ounce packages of shredded cheese, a 16% increase from 10,990 retailers last year.
Butter advertisements are also ramping up, with 4,737 stores set to run promotions this week. That's up 12% from 4,145 stores the year prior. A sweet treat might also be in order, with 22,078 grocers set to run advertisements for ice cream, up 17% from 18,935 locations in 2020.
The additional promotional activity could help dairy extend a streak of retail sales growth. During the month of August, purchases of natural cheese rose 8% versus 2019, while butter sales increased by 3%.
Today's Special
The restaurant industry is mounting a post-pandemic recovery, but plenty of uncertainty remains, according to a new report from the National Restaurant Association. Total food and beverage sales are expected to reach $789 billion this year, up 19.7% from 2020 and above previous forecasts for $731 billion. However, sales are expected to lag 8.7% behind 2019 levels as restaurants adapt to changing consumer habits.
Finding staff remains a struggle. Year-to-date through July, restaurant operators added 1.3 million jobs. However, staffing is still 8% short compared to pre-pandemic levels. Between April and June, full-service establishments were still down 626,000 employees, while the limited-service segment lacked 175,000 workers.
When consumers head out to eat, they're facing higher menu prices. Year-to-date through June, food-away-from-home inflation rose 3.9% year-over-year, putting prices on track for the largest annual increase since 2008. Fueling the gains are higher wholesale food costs, which rose 2.2% month-over-month in June. Elevated fuel and labor costs, along with supply chain headaches, are also adding to food prices.
Restaurants are also adapting to new consumer dining preferences. Technology is playing a more important role, with 57% of diners reporting they use phones and other devices to look at restaurant menus, while 44% utilize technology to place orders. Consumers are also changing where they enjoy restaurant meals. As of early August, 60% of Americans said they preferred to order takeout or delivery for dinner, compared to 58% pre-COVID. Meanwhile, 48% said they like eating meals on-premises, compared to 60% pre-pandemic.
Though more consumers are once again heading out to eat, the COVID-19 Delta variant is curbing some dining activity. In a National Restaurant Association survey conducted August 13-15, six out of 10 adults said they changed their restaurant use due to the variant, while 19% said they stopped dining out altogether. That could be bad news for food service demand for dairy, though consumers may pick up more product at grocery stores as they eat more meals at home.
Something Sweet: USDA Minute