Read the latest issue of The Dairy Bar, a bi-weekly report from IDFA partner Blimling and Associates, Inc., a dairy research and consulting firm based in Madison, Wisconsin. The Dairy Bar features spotlight data, key policy updates, and a one-minute video that covers timely topics for the dairy industry.
The Dairy Bar: Hiring Activity on the Rise, But Dairy Plants Seeing Staff Shortages; Travel Soars as Restrictions Ease; and U.S. Trade in a Minute!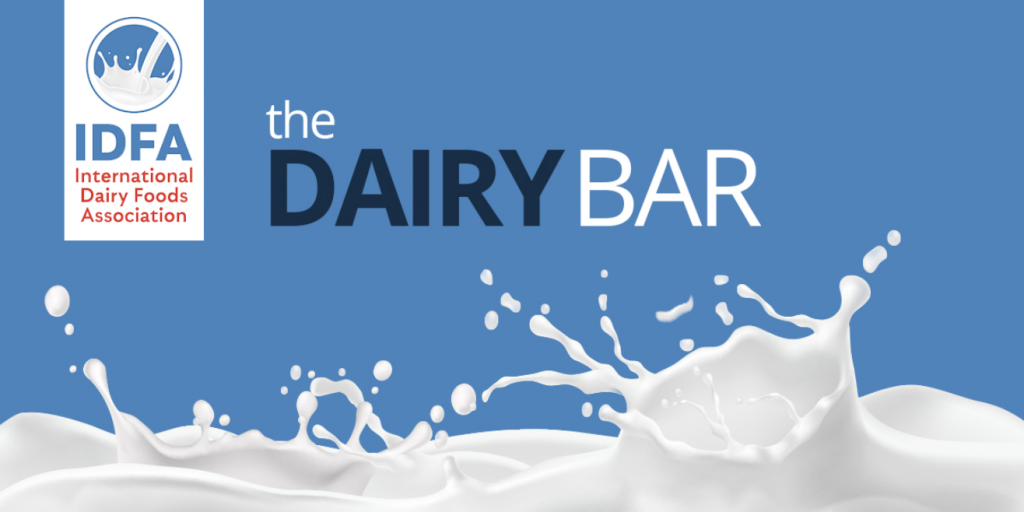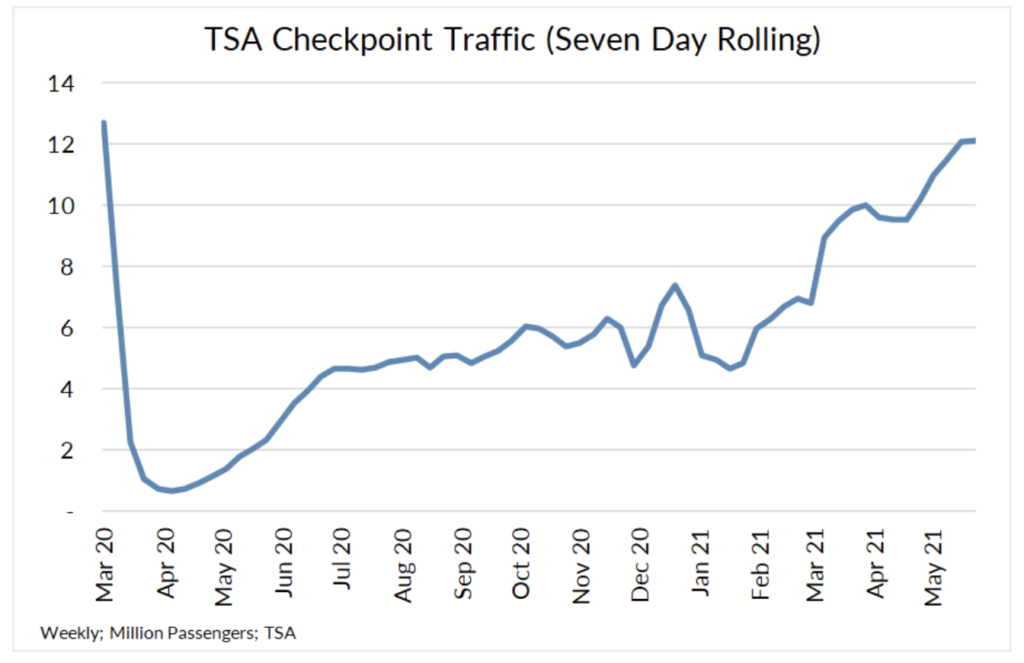 Quick Bites: Travel Takes Off
Warmer temperatures and easing restrictions are encouraging Americans to pack their bathing suits and flip flops for summer vacations. Airport traffic hit a pandemic high of 1.96 million people the Friday before Memorial Day. The Transportation Security Administration also reported screening an average of 1.76 million people per day over the holiday weekend. That was six times higher versus 2020, though down 22% from the same period in 2019.
But Memorial Day traffic wasn't restricted to airways. AAA expected about 37 million Americans to travel by car, up 60% year-over-year.
More travel is expected in the months ahead. A study by Morning Consult found that as of June 2, 64% of U.S. adults felt comfortable taking a vacation, the highest level since prior to the pandemic. As a result, travel bookings are soaring, with a poll by insurance firm World Nomads showing 66% of Americans are planning a summer trip. Of that number, about one-third have made reservations.
Increased travel – by air and roadways – could be good news for dairy demand as consumers make their way to restaurants. TripAdvisor estimates more than half of travelers dine out 10 or more times during a typical week-long vacation. Restaurant sales are already improving ahead of the summer months, rising nearly 7% versus 2019 levels during the month of April.
Today's Special
Hiring activity picked up steam in May. The Labor Department reported U.S. employers added 559,000 workers – almost double April's gains of 278,000 new employees but below initial expectations. ADP also reported private payrolls expanded by 978,000 new hires, up from 654,000 in April to the highest number since June 2020. That activity helped take the unemployment rate down to 5.8% in May, a 0.3% decrease from the month prior. Still, figures are well above pre-pandemic levels of 3.5% seen in February 2020.
The leisure and hospitality industry saw the strongest hiring activity for the month. About half of the jobs added in May stemmed from restaurants, hotels, spectator sports and gambling. But the industry still represents about a third of all pandemic layoffs.
Jobless claims, meanwhile, are on the decline. Weekly initial claims averaged 428,000 during the month of May, the lowest number since the pandemic began, but above a pre-COVID average of 220,000. However, if current trends continue, analysts expect claims to reach pre-pandemic levels over the summer.
Companies are still on the lookout for more labor. Postings on jobs site Indeed.com rose 27% in May compared to February 2020. But in a survey by the National Federation of Independent Business, roughly half of all small business owners said they are struggling to fill positions.
Contacts in the dairy industry say staff shortages are preventing plants from running at full capacity. And an ongoing labor crunch continues to hobble dairy farms. USDA reported farm and labor operations employed 11% fewer workers in January and April. And if current trends hold, analysts say U.S. farm employment will see the lowest yearly average since USDA started tracking data in 1996.
Analysts credit a number of factors for keeping Americans out of the workforce, including extended/enhanced unemployment benefits, low wages and a lack of childcare, particularly as the school year ends. As a result, employers – including dairy farms and plants – are increasing wages and benefits. In April, USDA reported gross wages for dairy farm workers rose 5% year-over-year.
Something Sweet: U.S. Trade in a Minute