Read the latest issue of The Dairy Bar, a bi-weekly report from IDFA partner Blimling and Associates, Inc., a dairy research and consulting firm based in Madison, Wisconsin. The Dairy Bar features spotlight data, key policy updates, and a one-minute video that covers timely topics for the dairy industry.
The Dairy Bar: U.S. Milk Production Grows At Impressive Pace, Delays in Cargo Shipping Arrivals Add to Container Shortage, and The U.S. Economy in a Minute!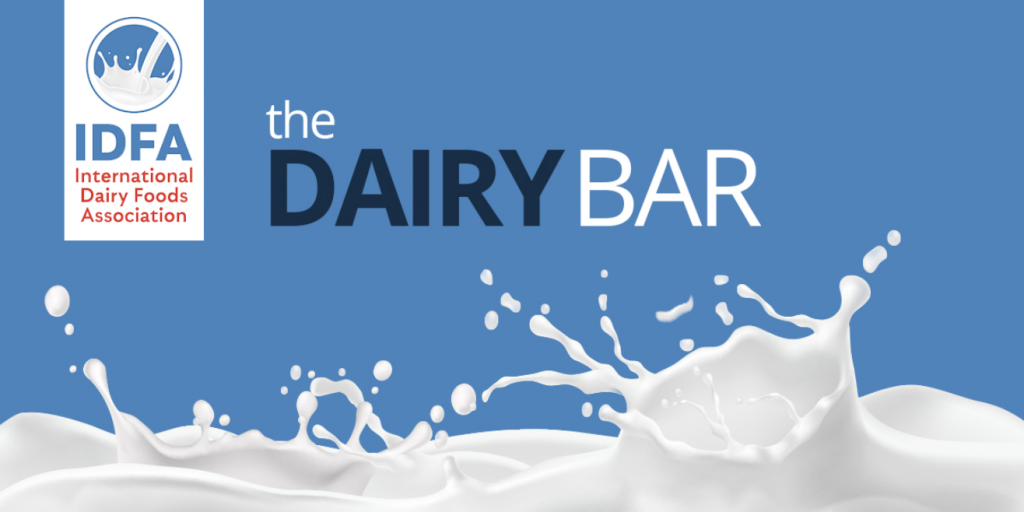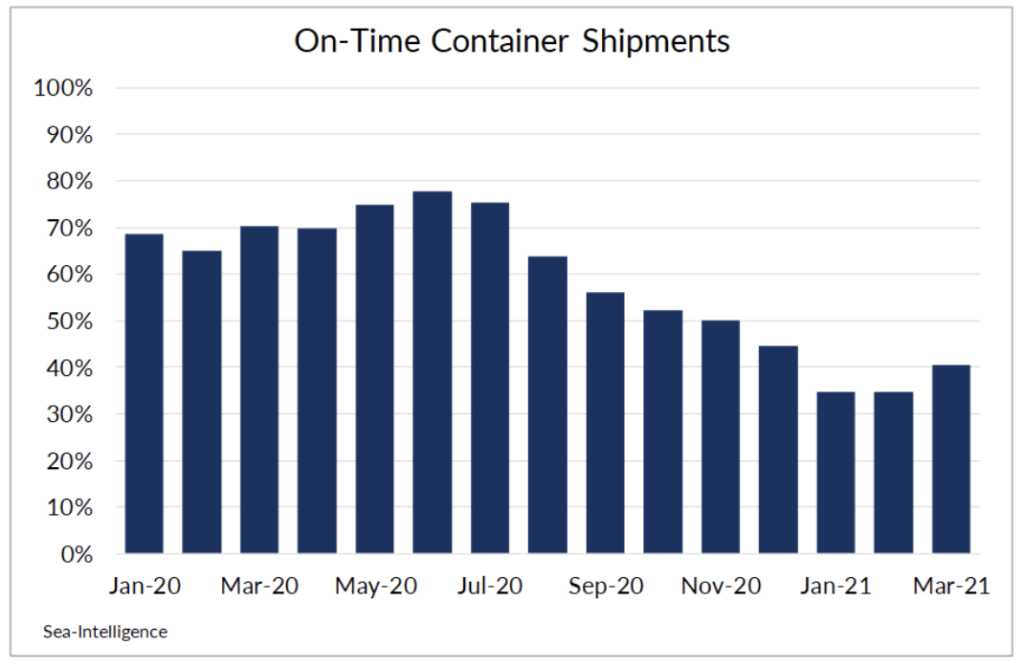 Quick Bites: Trouble at Sea
Cargo shipments continue to arrive late, backing up supply chains and exacerbating global port congestion. Data by Sea-Intelligence shows only 40% of containers arrived on time in March, well below a rate of 70% last year.
Those delays are adding to an international container shortage as strong consumer spending is spurring a crush of imports, particularly into U.S. ports. In turn, tight capacity and soaring demand are pushing freight rates upward. Moving a 40-foot container between China and the U.S. West Coast cost $5,650 last week, up 228% year-over-year, according to estimates by Freightos.
Port snarls are easing somewhat. As of May 19, 23 ships were anchored or at berth at the Port of Los Angeles, down from a peak of 41 in early February. But with strong consumer demand expected to continue in the coming months, analysts say congestion will likely persist throughout the year.
Logistics headaches are reportedly weighing on the U.S. dairy trade as exporters are still struggling to find enough containers to ship product. Nevertheless, total shipments of cheese, butter, nonfat dry milk and whey rose more than 32% above prior-year levels in March.
For more information on U.S. trade dynamics, contact Becky Rasdall, V.P., Trade Policy and International Affairs at brasdall@idfa.org.
Today's Special
U.S. milk production continues to grow at an impressive pace. Output reached 19.3 billion pounds in April, up 3.3% year-over-year and the largest gain in five months, though that compares to relatively weak output in 2020 due to pandemic-related disruptions.
Most major producing regions saw sizeable upticks. The Midwest and Mideast led the way, up 5.4% and 5.3%, respectively, over prior-year levels. California also made big gains, climbing 4.1% year-over-year, the largest figure since April 2014.
Cow numbers are now at a 30-year high of 9.5 million head. Factoring in revisions to March data, the herd expanded by 22,000 head month-over-month in April and +113,000 head versus prior-year levels, the largest yearly increase since 2008. And despite farm margin pressures, the herd likely isn't shrinking much. Data shows dairy cow slaughter averaged 48,000 head during the four weeks ending May 8, up only 1.2% from the five-year average.
With plenty of milk flowing across the country, spot loads in the Upper Midwest are selling at a discount. Year-to-date through May 22, prices have averaged $2.37 under class, above the five-year average of -$3.89. Ample supplies are also fueling robust cheese production.
But production growth may not look as robust in coming months due to strong year-over-year comparisons. Higher grain prices over the past several weeks could force producers to cut output in the second half of the year. But with elevated cow numbers, it's likely plenty of milk will be available.
Something Sweet: The U.S. Economy in a Minute