Every March, Women's History Month is celebrated in the United States, the United Kingdom and Australia in honor of the contributions women have made to historic events and movements in our society.
In Dairy as well, women have long played an integral role in the success, progress and well-being of our industry. This Women's History Month, we're recognizing inspiring women leaders and sharing how IDFA is helping to ensure women continue to have the resources and opportunities they need to innovate and thrive in U.S. Dairy.
One of the most prominent initiatives empowering and supporting women's leadership development at IDFA is the Women in Dairy network. Formed one year ago, Women in Dairy is building a stronger, more diverse future for our industry by supporting the presence and influence of women within it. Through mentorship and networking opportunities, Women in Dairy is cultivating the next generation of women leaders, and we encourage you to join us.
Women in U.S. Dairy deserve recognition and support this month and always, and we look forward to sharing their stories and supportive resources throughout March and beyond. To learn more and to participate, follow IDFA on Facebook, Twitter and LinkedIn and sign-up for email updates here.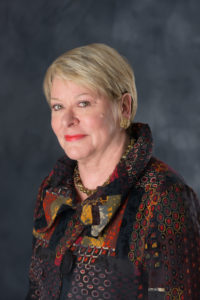 When I joined IDFA's predecessor organizations in 1981, I don't recall any women leaders in the dairy foods industry. That changed slowly, with women CEO's Betsy Holden and Mary Kay Haben heading Kraft Cheese, Dolores Wheeler at Gossner Foods, then Vivien Godfrey leading Haagen Dazs. Shelley Roth took the helm at Pierre's Ice Cream, Lucinda Dager and Miriam Erickson Brown succeeded their fathers in heading Velvet Ice Cream and Anderson Erickson Dairy respectively. Of course there were several others who rose to top ranks, like Patty Stroup at Nestle, Corrine Colombo Reed at International Dairy Queen and Deborah Van Dyk at Schrieber Foods. I know I've forgotten some but hope I'll be forgiven. My point - there weren't very many women leading companies in my 35 years with IDFA! Support for women's advancement in their careers is important. And certainly, March, Women's History Month, is a great time to focus on the talented women around us. I salute IDFA's Women in Dairy and hope everyone will celebrate their many talents and contributions to the industry.

- Connie Tipton, Former President & CEO International Dairy Foods Association, retired 2016