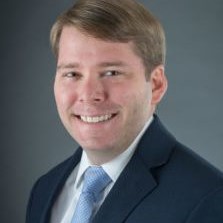 Colin Newman is IDFA's Director, Industry Relations and Political Affairs. In his role, he leads the IDFA Political Action Committee and the organization's grassroots programs, including fly-ins, fly-outs, congressional visits to member companies' facilities, Congressional leadership awards and IDFA's new digital advocacy platform.
To say the COVID-19 pandemic changed the strategies and tactics he has traditionally relied on to ensure IDFA member voices are heard by policymakers is to put it lightly. The normally bustling halls of Congress and federal agency buildings are now quiet. Lawmakers and policymakers are avoiding the in-person meetings, hearings, happy hours, press conferences and conferences that allow advocates to communicate the importance of various legislative and regulatory efforts. And without a significant mitigation of the coronavirus in sight, this new way of conducting business virtually is here to stay for the foreseeable future.
We recently sat down with Colin (virtually) to ask him how important grassroots advocacy remains and how it can be effective in our new virtual age.
Q: What to you has been the most striking difference between the way advocacy used to be conducted and how we've been doing it in 2020?
A: When the pandemic emerged earlier this year, many businesses and trade associations paused their political efforts. IDFA pivoted. We quickly recognized the new opportunities that came in a remote environment.
By shifting our advocacy efforts to virtual advocacy, we have been able to have important conversations with Capitol Hill and the Administration.
I am proud that IDFA has continued to have the same engagement with Washington as we have had in past years. The only difference is that our efforts are now virtual.
Q: How have IDFA and its members been able to have a voice in the important policy discussions happening this year?
A: Utilizing conferencing platforms like Zoom and WebEx, IDFA hosted our first virtual fly-in this June in honor of National Dairy Month. Over the course of the fly-in, IDFA members had the opportunity to meet with 22 legislators.
During these meetings, our members advocated for a variety of issues important to our industry, such as a recourse loan program for dairy, tax relief for essential workers in the food and agriculture sector, natural cheese legislation and our industry's appropriations priorities.
Even though our members couldn't come to Washington, these virtual interactions provided a platform to tell the dairy story and highlight important legislation that impacts our industry.
In addition to the fly-in, IDFA has hosted many other meetings with legislators and Congressional candidates. We plan to continue virtual events and are looking forward to leading another fly-in before the end of the year.
Q: What are the lasting impacts of this extended shift to virtual advocacy? Do we return to "normal" when the public health crisis is under control?
A:Once we can safely travel and gather in groups, we will return to hosting in-person advocacy events. There is an undeniable human element about being together that is critical when building relationships and advocating on Capitol Hill.
That said, our positive experience with virtual events will have a lasting impact. A strong advocacy program will incorporate both in-person and virtual events into the overall strategy.
One of the greatest benefits to virtual advocacy is the ability to schedule meetings with key decision makers. Our members and legislators have busy and often conflicting schedules. When travel is involved, it becomes even more complicated.
Virtual opportunities have allowed for greater access and scheduling flexibility. At IDFA, we'll continue to incorporate virtual events in order to have these important policy discussions.
Q: Is there anything else you would like to add?
I want to thank all our members who have participated in our virtual and in-person advocacy efforts.
Every day, decisions are made in Washington that affect the operations of the dairy industry. IDFA leaders can influence these policy decisions by getting engaged in our fly-ins, fly-outs, facility tours and other events. These advocacy opportunities allow our membership to directly engage key policymakers.
I invite our members to join their peers to become a partner in IDFA's political affairs programs. Thank you in advance for your help to support our efforts to protect and promote a prosperous dairy industry. If you have any questions about our efforts or would like to get engaged, please reach out to our team.
---
To get involved in IDFA's grassroots advocacy efforts, visit the IDFA Campaign Center or contact Colin Newman at cnewman@idfa.org.