Benefits of Membership for IDFA Gold Business Partners
IDFA Gold Business Partners are companies from the supplier community who seek to engage with dairy companies through a partnership with IDFA that offers solutions for dairy businesses and supports the growth of the industry. Through a partnership with IDFA, we can bring your expertise to our dairy company members, and in turn, provide visibility and the potential for new business for your company. While a general description of Gold member benefits is highlighted below, IDFA can customize engagement options that leverage your expertise, experience and solutions in a meaningful way.
Thought-leadership and Co-Branded Content
IDFA is focused on meeting the evolving needs of our members, while being a trusted advisor and advocate on issues of importance. We recently expanded our offerings to include a new, members-only Knowledge Center that will give the dairy processing community access to more business tools and resources to grow their business, while operating as efficiently and safely as possible. The opportunity for Gold members to offer thought leadership include the development of educational webinars and program content for in-person events, as well as case studies, white papers, videos and other research resources. The IDFA membership and partnership team would work with you to identify the best content areas and mediums that would reach our members.
Board and Committee Participation
In addition to utilizing IDFA membership as a marketing tool, it affords opportunities to work alongside dairy companies at the operations level by participating on Industry Segment Boards and Committees. The Boards are tasked with providing strategic vision, policy direction and leadership on segment-specific issues. The Committees and Task Forces develop recommendations which are submitted to government agencies on behalf of the dairy industry. The Industry Segment Boards meet twice per year. Committees meet face-to-face at least once per year and communicate via conference call during the remainder of the year.
Learn Who's Who in the Dairy Industry
ONLINE SEARCHABLE IDFA MEMBERSHIP DIRECTORY
The online searchable IDFA Membership Directory is the who's who resource of the dairy foods industry. This tool allows members to search for dairy customers by company name, state or product category. Search results includes headquarters & plant locations; key contacts; and types of products processed or manufactured at each plant. Information is sourced by IDFA directly from dairy companies, adding to the value and integrity of the data.
ELECTRONIC DAIRY CONTACT DATA
An exclusive resource available to Gold members only, receive an Excel spreadsheet of key dairy contacts that will save you time and money. Key contacts include senior executives, plant managers, general managers, and various levels of job functions, including R&D, QA, engineers, purchasing/procurement, finance, and more. This valuable resource consists of nearly 5,000 contacts with title, address and phone. Please note that e-mail addresses are not provided.
Enhance Presence and Gain Visibility
NEW MEMBER INTRODUCTION
New members are introduced to the membership through the Connect e-newsletter, distributed to 12,000 IDFA member contacts.
LISTING IN IDFA ONLINE BUYERS' GUIDE
With a full enhanced listing and your company logo in the IDFA Online Buyers' Guide, Gold Business Partners receive premier placement in search results. This user-friendly resource helps dairy companies find supplies and services for all their project needs.
ADVERTISING OPPORTUNITIES IN THE ONLINE BUYERS' GUIDE, CONNECT E-NEWSLETTER, AND DEDICATED EMAIL BLASTS
Enhance your visibility through advertising in IDFA media platforms. Contact our partner, MultiView, at 1 (800) 816-6710, or idfa@multiview.com to discuss options suitable for your needs. Gold Business Partners receive a 15% discount.
RECOGNITION AT IDFA CONFERENCES
A display of Gold Business partner logos is prominently displayed at the annual IDFA Dairy Forum and biennial ProFood Tech.
NETWORKING AND SPONSORSHIP OPPORTUNITIES
Attending and sponsoring IDFA events should not be overlooked by any member who is marketing their company's products and services to dairy companies. Gold members are considered first for new sponsorship opportunities and speaking engagements before Business Partners with similar interests. These tremendous networking and visibility opportunities should be included as part of your company's marketing plan. Various options and pricing are available for sponsoring a meal function, golf and tennis tournaments, general sessions, table-top displays, and more.
#GOLDIDFA SOCIAL MEDIA PROGRAM
IDFA will share company news on Twitter and Facebook, such as new products, anniversaries and awards. Take advantage of this opportunity by sending news to socialmedia@idfa.org.
PROFOOD TECH MEMBER EXHIBITOR BENEFITS
ProFood Tech, powered by PMMI, Anuga and IDFA, is a biennial event built to showcase innovations and crossover technologies for food, dairy and beverage markets. The next show, which features a dairy pavilion, is scheduled for April 13-15, 2021, in Chicago, Ill. Member exhibitors receive recognition and special benefits.
Stay Informed
ACCESS TO IDFA STAFF EXPERTISE
Gold Business Partners have access to IDFA's subject matter experts, whose knowledge and expertise is unsurpassed on all aspects of the dairy processing industry
IDFA COMMUNICATIONS
Through its communications vehicles, IDFA keeps members up to date on issues, events and association activities. IDFA's suite of newsletters--Advocacy Digest, Training & Education Digest, Networking Digest, Connect, and Dairy Bar--reach members several times per week with timely information and data.
ACCESS TO MEMBERS-ONLY DOCUMENTS ON THE IDFA WEBSITE
Log into the IDFA website to access members-only documents, which provide new policies, guidelines, and regulations that require attention or action by dairy companies and which require attention by supplier companies.
MEMBERSHIP BRIEFINGS
Member briefings are scheduled three times per year during which IDFA subject matter experts report on key issues you need to know.
IDFA EVENTS
Gain insight into the challenges unique to the dairy foods industry by attending IDFA conferences, webinars and educational programs. You can apply your knowledge while in discussions with your customers and offer solutions that meet or exceed their expectations. Gold members receive a discount on event registrations, a significant discount on registration for the IDFA Dairy Forum annual meeting, the premier networking and educational event for the dairy industry. Mark the date of January 24-27, 2021, in Championsgate, Fla.
Access Resources
"DAIRY DELIVERS™: THE ECONOMIC IMPACT OF THE DAIRY INDUSTRY" ONLINE TOOL
A powerful interactive tool, this resource allows users to see the jobs, wages, taxes and overall economic impact generated directly by dairy plants and companies, as well as the multiplier effect of these investments across the dairy supply chain. Data can be streamlined and researched on national and state levels, as well as by congressional districts.
IDFA PUBLICATIONS
IDFA offers publications at members-only reduced rates. As a founding member of 3-A Sanitary Standards, Inc., IDFA members receive a 50 percent discount on the purchase of sanitary standards and accepted practices at www.3-A.org.
As IDFA continues to explore future opportunities for Gold Business Partners, benefits may change as appropriate. For more information on Gold Business Partner benefits, contact the IDFA Membership Department at (202) 737-4332 or membership@idfa.org.
IDFA Membership Team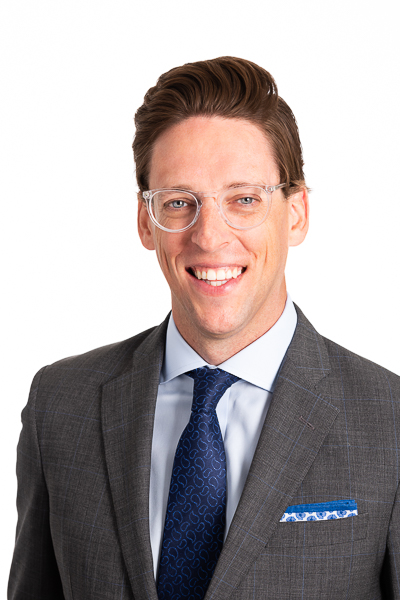 Thomas Wojno
Senior Vice President of Innovation and Member Advancement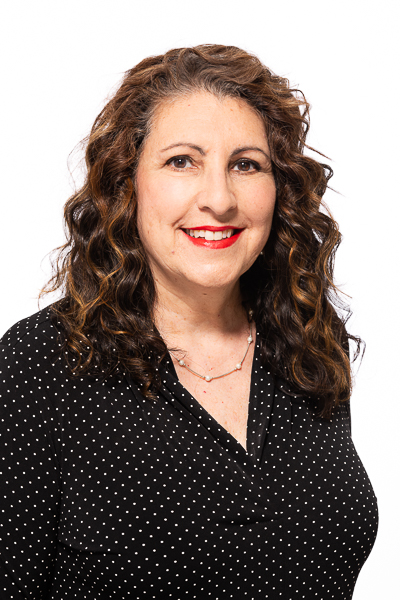 Cindy Cavallo
Senior Director of Membership