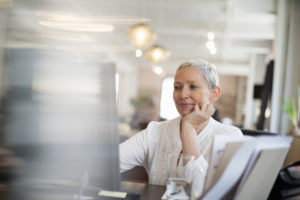 The concept of wellness has been around for a long time. These days, consumers view wellness through a much broader and more sophisticated lens, encompassing not just fitness and nutrition but also overall physical and mental health and appearance. They also have more choice in the types of products and services they buy and the way they buy them.
McKinsey & Company's latest research shows that consumers care deeply about wellness—and that their interest is growing. In a survey of roughly 7,500 consumers in six countries, 79 percent of the respondents said they believe that wellness is important, and 42 percent consider it a top priority. In fact, consumers in every market we researched reported a substantial increase in the prioritization of wellness over the past two to three years.
Join IDFA and the experts at McKinsey & Company for an exploration of this new data on wellness.
Presented By
Featuring
Registration
Members: Free
Non-Members: $99.00
The webinar registration fee is based on membership. If you have any questions about membership, please email membership@idfa.org.
Questions: If you have questions or need assistance with the registration process, please contact IDFA at 202-737-4332 or registrar@idfa.org.