Subscribe now to listen on your favorite podcast platform
Apple Podcasts | Google Podcasts | Spotify | RSS | Pandora
Delicious, festive, and popular – beverages like eggnog, cream, and coffee drinks see the spotlight during different seasons throughout the year. On a new The Dairy Download, two guests with an eye on the market for beverages share what beverage trends mean for dairy demand.
How does demand for dairy products shift around the holidays? Dawn Burns, marketing manager of category growth with Organic Valley, shares the ups and downs of dairy demand around the holiday season and highlights all the fun ways consumers can enjoy seasonal dairy beverages like eggnog!
Next, we hear from Doug Young, one of the founding members of the dairy cooperative Cayuga Milk Ingredients and the co-founder and owner of Spruce Cowffee and Spruce Haven Farm. Doug discusses how he sees coffee as an ideal complimentary beverage to dairy, and what the power of combining these products can mean for overall dairy demand.
---
The episode is sponsored by Infor.
"Infor provides dairy-specific cloud software that addresses catch weight, formula management, regulatory compliance, and delivery forecasting with full supply chain traceability. Find out how at infor.com/dairy"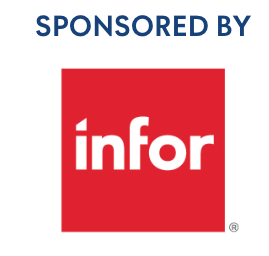 Questions or comments about the show? We want to hear from you!
Send a note to dairydownload@idfa.org and your feedback could be included on a future episode.
Like the show? Leave a review on Apple Podcasts.
If your company is interested in sponsoring a block of episodes of The Dairy Download, contact IDFA's Melissa Lembke at mlembke@idfa.org.
---



Witty, fast-moving and stacked with dynamic guests, The Dairy Download offers sharp insights in a neat, 30-minute package. Ever.Ag's Phil Plourd and Kathleen Wolfley host each episode, leading listeners through a rundown of action in the CME markets and things to watch, while going in depth with guests on consumer, market and policy trends shaping dairy.
Wonks, nerds, data hounds and tech evangelists are welcome. Listeners get the perspectives of various industry experts who can unpack challenging issues in fun and interesting ways.
Presented By



The Dairy Download is available anywhere you listen to podcasts. Subscribe for free on Apple Podcasts, Spotify, Google Podcasts, Pandora or in your favorite podcast app to automatically receive each new episode, which will publish every other week on Friday morning.