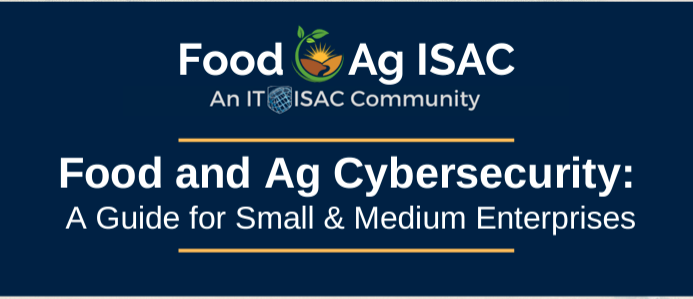 The dairy industry leverages information technology in the same way other industries do for core business and administrative functions. But it also uses technology in unique ways, such as in processing plants, farm equipment, precision agriculture, and product storage and transfer. Likewise, the industry faces a range of threat actors such as targeted nation-state activity, organized criminal campaigns, and social activists. Companies in the industry can also be unintended or random victims of cyberattacks not targeting them or the industry specifically.
Given the interconnected nature of the industry, it is important that companies of all sizes take appropriate steps to secure their technology environments. While cybersecurity is often viewed as an issue for "big companies," small and medium-sized businesses tend to be at a greater risk since they often lack the resources and expertise to effectively mitigate cyber threats. Because of this, small and medium-sized businesses are often targeted by threatening adversaries.
This guide details cost-effective steps that small and medium-sized companies can take to help protect themselves. No company, no matter the size, is immune from cyber risk. Implementing these practices will not guarantee protection from a breach, but they can help to reduce the likelihood of being breached. These practices will also increase your ability to respond effectively and successfully should an attack or breach occur.
IDFA Members may view and download "Food and Ag Cybersecurity: A Guide for Small & Medium Enterprises".

If you are logged in and can not see the materials, please refresh your session by logging out and logging back in to the IDFA website via the red button in the top right corner of your screen.