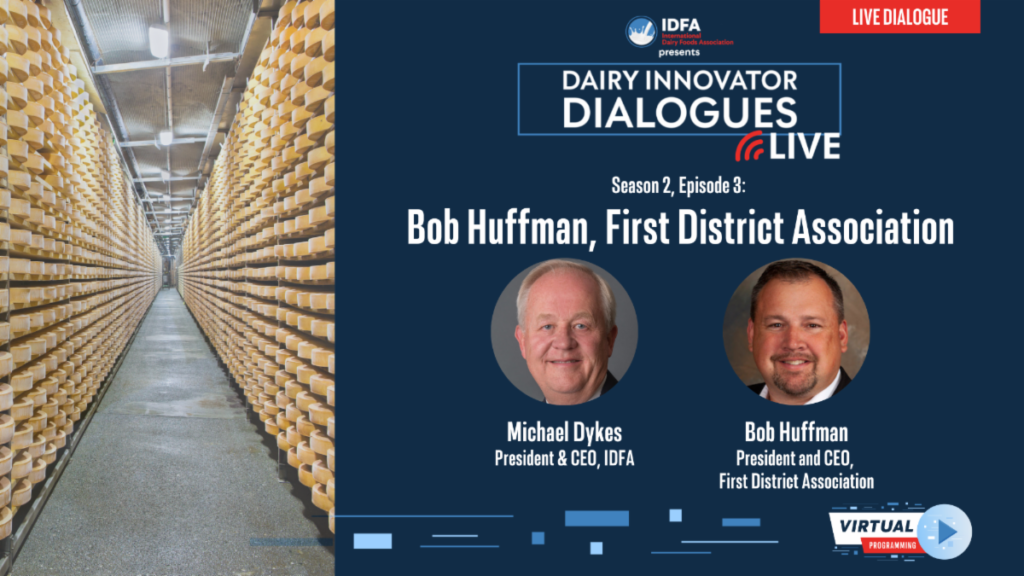 Dairy Innovator Dialogues LIVE Season 2 continued with a special session featuring Bob Huffman, president and CEO of First District Association.
Huffman and IDFA President and CEO Michael Dykes held an 60-minute, interactive discussion and spoke on what it's like to operate the largest single cheese manufacturing processing line in America. Huffman and Dykes discussed innovation from farm to table in the dairy sector, sustainability and nutrition benefits of dairy, and where Huffman sees potential growth for the cooperative.
Bob Huffman has 13 years of progressive dairy industry operations management experience in businesses large and small and all aspects of milk intake, block and barrel cheese and whey operations. Previously he served in various roles for Dairy Farmers of America, including his last as Vice President of Manufacturing Operations for multiple plants across the United States.
Featuring
Hosted By