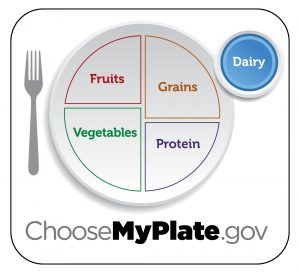 The Dietary Guidelines for Americans provide advice on the foods and beverages that will help individuals develop a healthy diet, meet nutrition needs and prevent diet-related diseases. The guidelines also set the standards for federal feeding programs, such as the school breakfast and lunch programs, and nutrition education messages.
The U.S. Departments of Agriculture and Health and Human Services are required to review and update the guidelines every five years. The process for the 2020-2025 guidelines is underway, and the departments are relying on recommendations from nutrition and health experts who serve on the Dietary Guidelines Advisory Committee, as well comments from the public, to help shape the final guidelines.
Read more about dairy products' nutritional and health benefits on our Dairy Nourishes webpage, and find out more about IDFA's position on the guidelines and the status of the development of the 2020-2025 Dietary Guidelines for Americans below.
Our Position
The current guidelines (2015-2020) affirm the unrivaled contribution made by dairy foods and remind Americans that a healthy diet includes three daily servings of low-fat and fat-free dairy. IDFA, in official comments, has urged the advisory committee to maintain the number of servings and expand choices to include higher fat levels.
IDFA also stressed the importance of keeping dairy as a separate and essential food group and asked the committee to consider nutrient density when assessing dairy products with added sugars. In addition, IDFA has called for research on feeding yogurt to infants starting at 6 months of age, which would align with other USDA program regulations.
Dairy Detractors
The committee also is hearing from individuals and groups who want recommendations for plant-based diets with little to no dairy included in the guidelines. They cite concerns with animal welfare, sustainability and the environment, among other issues, but their comments aren't based in science. IDFA will continue to share the large and growing body of scientific evidence that shows dairy foods offer unparalleled health and nutrition benefits to people of all ages.
Dietary Guidelines Advisory Committee
Barbara Schneeman, Ph.D., is the chair the 2020 Dietary Guidelines Advisory Committee, and Ron Kleinman, M.D., is vice chair. Schneeman is a professor emerita at the University of California-Davis in the food science, technology and nutrition unit. Kleinman heads the department of pediatrics at Massachusetts General Hospital and is a professor of pediatrics at Harvard Medical School. Read more for a full list of committee members.
USDA hosts two department websites, http://nesr.usda.gov and www.DietaryGuidelines.gov, to make it easy for the public to follow the committee's work.
Status
The process for developing the 2020-2025 Dietary Guidelines for Americans is underway. Most of 2019 was devoted to collecting public comments as the advisory committee began gathering and reviewing extensive scientific literature. IDFA presented oral comments at the DGAC committee meeting in January, which you can view here. IDFA also submitted written comments—you can view the comments here—with a focus on keeping three daily servings of dairy and a separate dairy category in recommended eating patterns.
On a webinar on June 17, members of the Dietary Guidelines Advisory Committee (DGAC) confirmed dairy products should maintain a central, important role in federal nutrition recommendations for people beginning at a very early age. In addition to maintaining three servings of dairy per day, the committee found strong evidence pointing to positive health outcomes from dairy foods. In fact, a diet including low-fat and fat-free dairy, legumes, whole grains, fruits and vegetables is considered the ideal, healthy dietary pattern for all ages.
In June 2020, the Dietary Guidelines Advisory Committee will release its final scientific report to USDA and HHS, and the two departments will begin work on finalizing the 2020-2025 Dietary Guidelines for Americans. Barring any delay, USDA and HHS will release the Dietary Guidelines and MyPlate by December 2020.
IDFA Staff Experts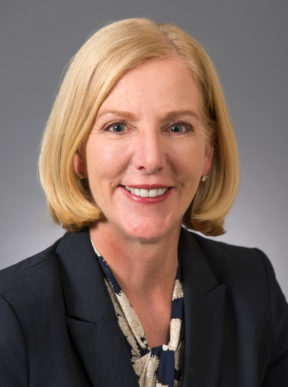 Cary P. Frye
Senior Vice President of Regulatory Affairs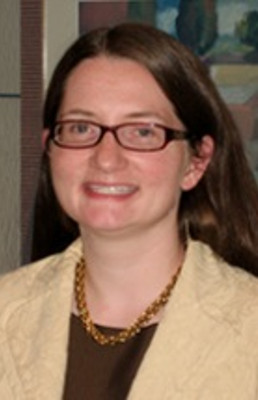 Michelle Matto
Principal AM Food & Nutrition