Read the latest issue of The Dairy Bar, a bi-weekly report from IDFA partner Ever.Ag. The Dairy Bar features spotlight data, key policy updates, and a one-minute video that covers timely topics for the dairy industry.
The Dairy Bar: Mexico Bans GMO Corn Imports; SNAP Benefits Decrease; and Global Milk Production in a Minute!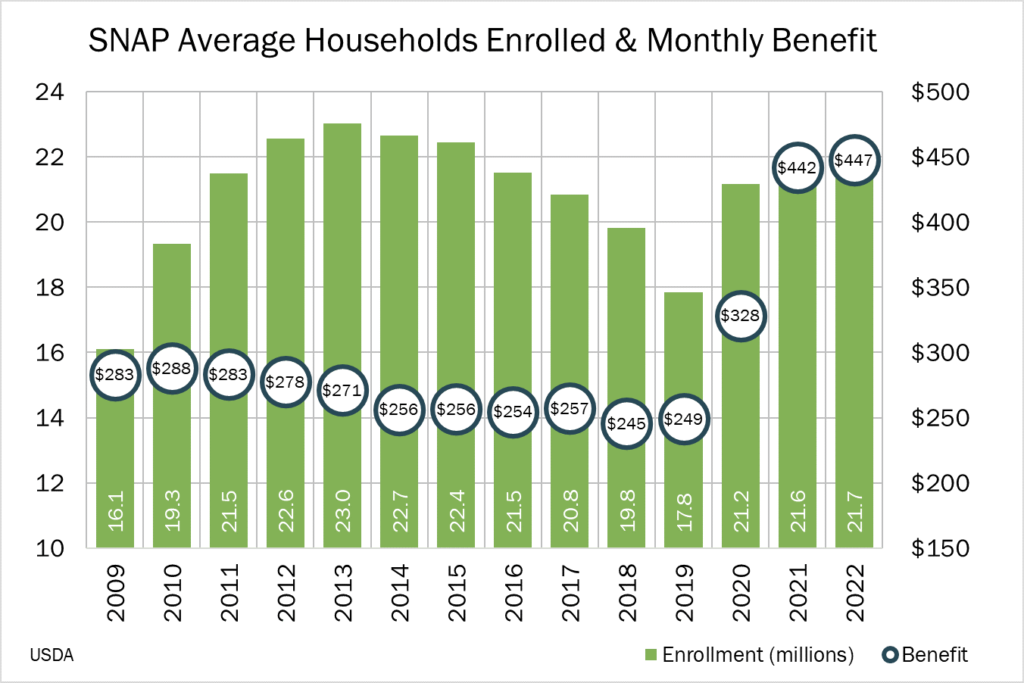 Quick Bites: Fewer SNAP Dollars
A temporary increase to benefits under the Supplemental Nutritional Assistance Program (SNAP) rolled off at the end of February. First approved in 2020, the benefits provided a boost of at least $95 per month during the pandemic. In 2022, households received an average of $447 per month, while individuals collected about $232.
Now, recipients will collect roughly $90 less per month, though some could see reductions of $250 or more, according to the Center on Budget and Policy Priorities. That's likely to cut into grocery spending as food costs soar. In February, overall food prices climbed 9.5% year-over-year.
Dairy could see fewer SNAP dollars at a time when sales are already struggling. According to persons familiar with scanner data, retail milk sales dipped more than 3% versus prior-year levels in February, while purchases of cheese and butter fell 2% and 3%, respectively. At the same time, dairy prices increased 12.3% compared to 2022.
Today's Special
The U.S. announced earlier this month plans to challenge and enter formal consultations over Mexico's ban of genetically modified corn. The restrictions, set to take effect in 2024, would eliminate imports of GMO corn used for dough or tortillas, though recent revisions could leave room for genetically modified corn for animal feed and industrial use.
If implemented, the ban will have a significant impact on the U.S., where more than 90% of corn crops are genetically modified. Last year, Mexico purchased roughly $5 billion worth of U.S. corn, making it the country's second-largest buyer after China.
According to Mexican government officials, the ban aims to protect Mexico's native corn varieties. Leaders also claim most of the country's imported corn is used in its livestock and industrial sectors, while most corn used in dough and tortillas is produced domestically.
The restrictions come as U.S. corn supplies appear set for expansion. In its March Agricultural Supply and Demand Estimates report, USDA pegged U.S. corn ending stocks at 1.342 billion bushels, above consensus calls. And more will be put in the ground this year, with plantings expected to reach 91 million acres during the 2023-24 season, up from 88.6 million last year.
Facing the possibility of increased supplies, corn markets are moving downward. In the months ahead, that could mean lower feed prices for dairy producers already beleaguered by elevated input costs. But on-farm margins likely won't see much relief amid declining milk prices.
Something Sweet: Global Milk Production in a Minute