Read the latest issue of The Dairy Bar, a bi-weekly report from IDFA partner Ever.Ag. The Dairy Bar features spotlight data, key policy updates, and a one-minute video that covers timely topics for the dairy industry.
The Dairy Bar: Post-Thanksgiving Online Shopping Hit Record High; Inflation Hikes Global Food Import Prices; and Global Milk Production in a Minute!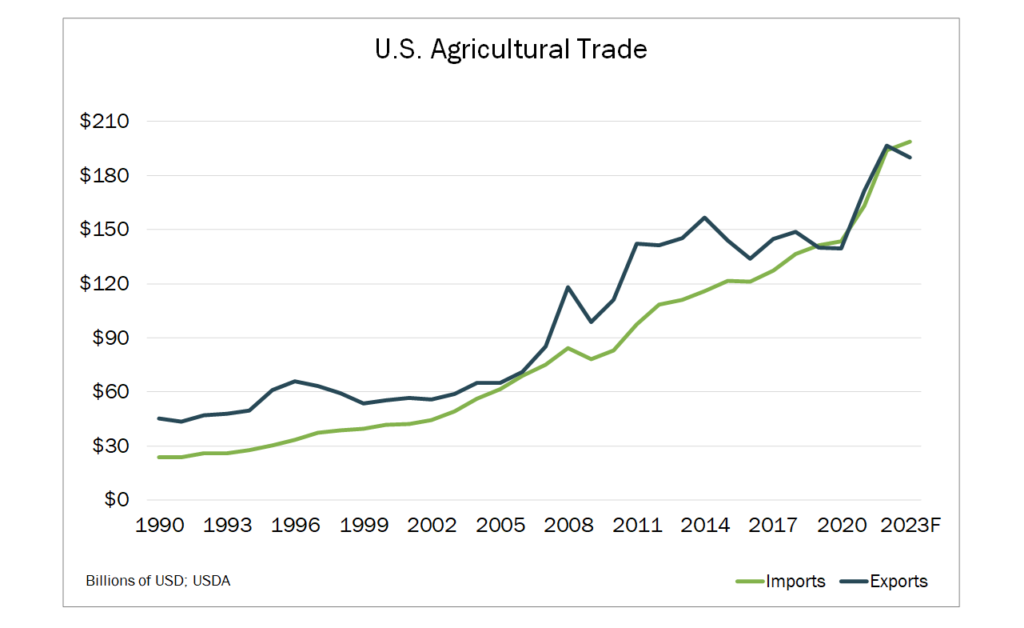 Quick Bites: Food on the Global Table
Elevated inflation and currency depreciation will likely push global food import prices to a record $1.9 trillion in 2022, according to the United Nations' Food and Agriculture Organization. Though that represents a gain of 10% (+$180 billion) over prior-year levels, it's a slowdown from the 18% increase seen between 2020 and 2021.
As food prices rise and purchasing power deteriorates, some countries may import fewer non-staple products. Global import volumes of animal and vegetable oils, beverages, meat and meat preparations, and oilseeds and oleaginous fruits are expected to decline this year, while global imports of dairy products and eggs should remain relatively even with 2021 levels.
U.S. food imports will reach $194 billion in 2022, up nearly 19% year-over-year, per USDA data. Imports are set to rise even further in 2023 to $199 billion, outstripping food exports, which are forecasted at $190 billion. Higher volumes of horticultural, sugar and tropical, and grain and feed products will drive the increase. A stronger dollar, increased global competition and dwindling demand, meanwhile, will likely hamper U.S. exports of grain and feed.
Today's Special
After filling their plates with turkey and pumpkin pie, American consumers loaded up their online shopping carts. Adobe reported e-commerce spending on Thanksgiving Day reached a record $5.29 billion, up 2.9% on the year, and above the $2 billion to $3 billion usually spent on that day.
A hot streak of online spending continued into Black Friday, with online sales reaching another all-time high of $9.12 billion, per Adobe. Toy purchases led the way, jumping 285% over an average day in October. Sales of electronics and exercise equipment sales also saw sizeable gains, rising 221% and 218%, respectively.
Strong promotional activity also kept spending strong on Cyber Monday, with online activity at $11.3 billion, up 5.8% year-over-year. Average discounts of 34% helped drive strong toy sales, while buyers of electronics enjoyed average markdowns of 35%.
Amid robust online purchases, consumers are also heading back to brick-and-mortar locations. The National Retail Federation reported a record 196.7 million shoppers visited physical stores between Thanksgiving Day and Cyber Monday, up from 179.0 million during the same period last year.
While inflation remains top of mind, reports suggest strong demand, deep discounts and increased product availability fueled spending over Thanksgiving weekend. Adobe's digital price index, which tracks prices across 18 categories, has been relatively unchanged over the past few months.
Something Sweet: Global Milk Production in a Minute