Read the latest issue of The Dairy Bar, a bi-weekly report from IDFA partner Blimling and Associates, Inc., a dairy research and consulting firm based in Madison, Wisconsin. The Dairy Bar features spotlight data, key policy updates, and a one-minute video that covers timely topics for the dairy industry.
The Dairy Bar: A More Expensive Thanksgiving Dinner in 2021; Strong Demand Amidst Supply Chain Issues Send Global Food Prices Soaring; and the Dairy Production Minute!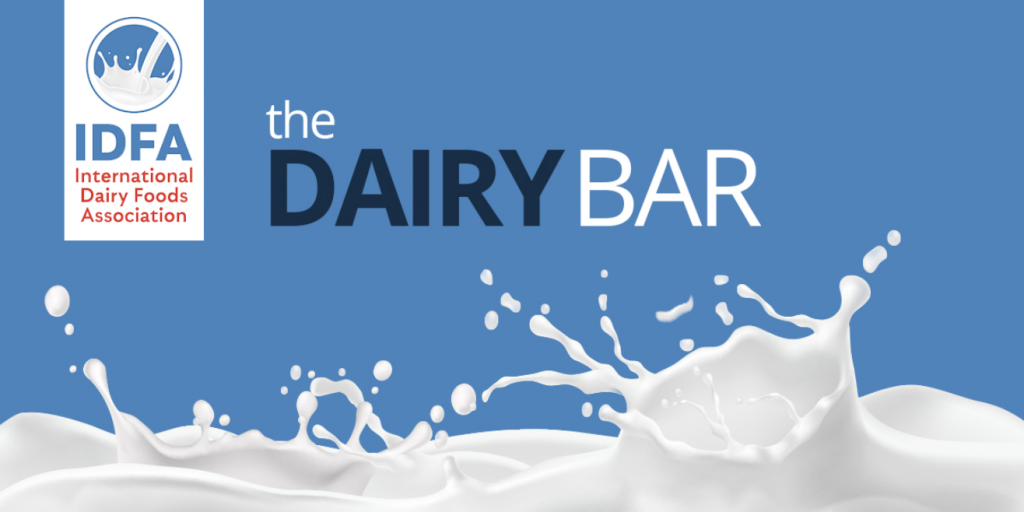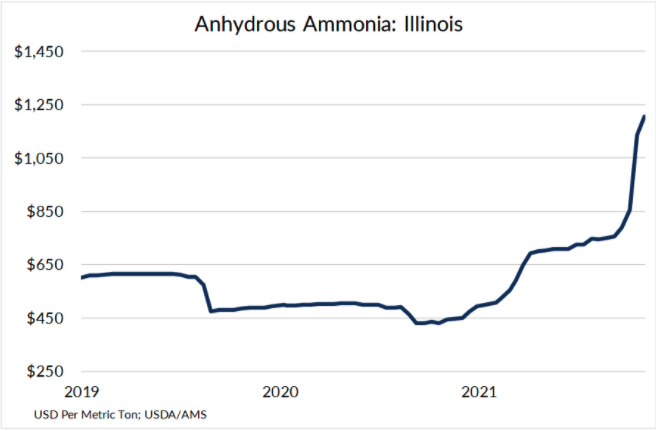 Quick Bites: A Growing Concern
Supply chain snarls, shortages and strong demand are sending global food prices soaring, with costs up more than 30% over the last year, according to the UN Food and Agriculture Organization. And costs could continue to move higher as farmers deal with higher costs and shortages of key inputs such as fertilizer.
Fertilizer is in the spotlight because of tight (and more expensive) natural gas and coal markets. Unable to source the right input materials, European fertilizer plants have cut back on production, and, in some cases, shut down. Meanwhile, China is cutting back on fertilizer exports to ensure it has enough domestic supply.
Those factors, along with rising freight rates, higher tariff costs and unfavorable weather, are making it difficult for farmers to source the nutrients they need for growing crops. Prices are way up, too. For example, according to USDA/AMS, anhydrous ammonia in Illinois is at $1,205 per ton, up 172% versus year-prior levels. The result could be fewer acres of corn, wheat, rice and other key food staples as farmers cut back on plantings.
The House Agriculture Committee is currently reviewing fertilizer concerns, and an IDFA representative testified at a recent hearing on issues facing the U.S. food supply chain. A recording of the hearing is available here.
Today's Special
Bucking tradition, U.S. consumers may have to tighten their belts after Thanksgiving dinner this year. Rising costs for everything from canned pumpkin to turkeys could make this year's meal the most expensive in the holiday's history.
Turkey prices alone are expected to increase by 8-9%, according to analysis by Grow, a partnership between Acorns and CNBC. Protein costs rose nearly 11% year-over-year in September, due primarily to inflationary pressures and supply chain issues. And increased costs for freight, materials and labor could push prices up further in the coming weeks.
Thanksgiving sides and staples are more expensive, too. Consumers will pay more for dinner rolls due to increased prices for flour and other ingredients. Steel shortages mean canned products – such as cranberry sauce – are more costly this year. Even a glass of wine with dinner will be more expensive as glass shortages drive up prices for pinot noir.
Supply chain struggles led some retailers to stock up early to ensure there's enough product on shelves for the holiday. And consumers aren't waiting to load up on dairy. During the month of October, sales of natural cheese rose nearly 10% versus the same period in 2019, while butter purchases increased more than 5%.
Something Sweet: Dairy Production Minute