Read the latest issue of The Dairy Bar, a bi-weekly report from IDFA partner Blimling and Associates, Inc., a dairy research and consulting firm based in Madison, Wisconsin. The Dairy Bar features spotlight data, key policy updates, and a one-minute video that covers timely topics for the dairy industry.
The Dairy Bar: Sluggish Milk Production; Food and Fuel Inflation on the Rise; and Truck Freight Rates in a Minute!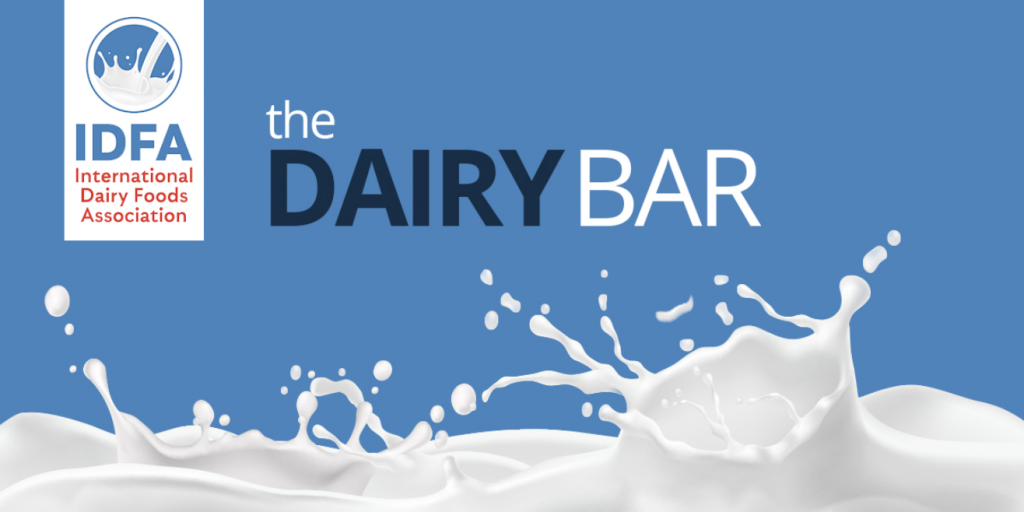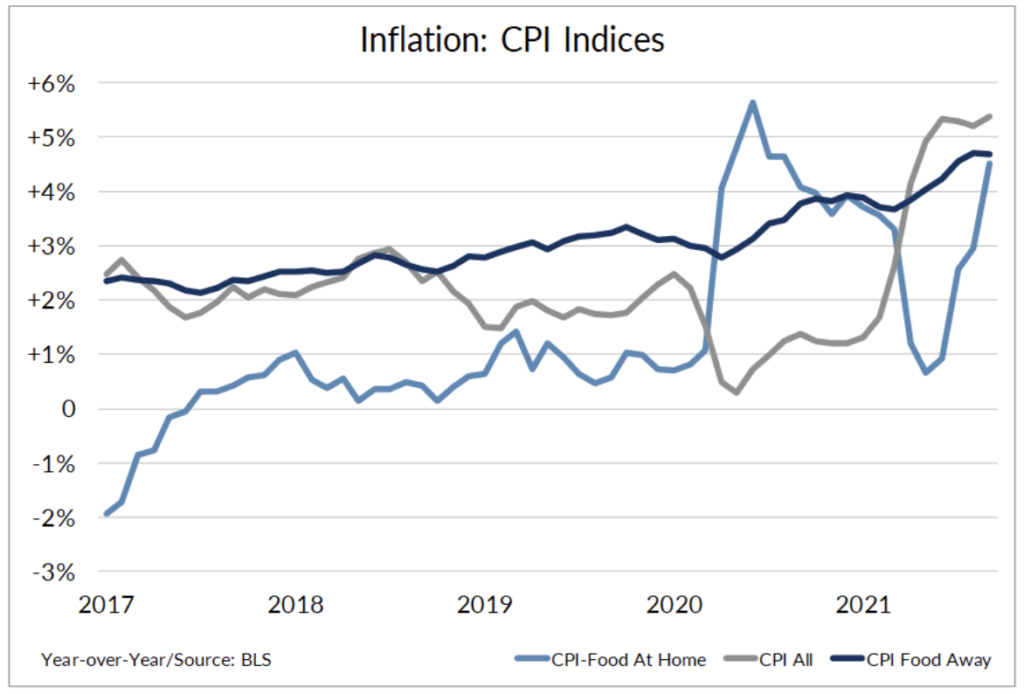 Quick Bites: Spending More, Paying More
Inflation pressed higher in September amid climbing costs for food and fuel. Consumer prices increased 0.4% on the month and 5.4% year-over-year, the largest yearly gain since 2008.
Food inflation rose sharply, with food-at-home prices up 1.1% versus August, the largest monthly growth since April 2020, and +4.5% year-over-year. Food-away-from-home inflation rose 0.5% from the month prior and +4.7% versus last year.
Americans are also paying more at the pump. Gas prices increased 1.2% from August and +42.1% year-over-year due in part to elevated oil costs. Crude oil prices are trending above $80 per barrel, a level last seen in 2014, amid rebounding fuel demand and concerns around snug global stocks.
Analysts expect inflation to persist, at least over the short-term, as wholesale costs for transportation, labor and raw materials remain high. Spending activity remains strong, especially heading into the holiday season. However, supply chain snarls, fueled by freight shortages and port backlogs, are keeping products out of consumer hands.
Today's Special
U.S. milk production fell below expectations in September, rising just 0.2% year-over-year, the slowest growth since May 2020. Production in the Southwest and Northwest saw the largest declines, down 2.7% and 2.3% versus prior-year levels, respectively, as lingering heat cut into milk flows. On the other hand, output in the Midwest rose 3.6% year-over-year, and Mideast milk flows climbed by a modest 1.0%.
A smaller herd also contributed to sluggish output. U.S. cow numbers totaled 9.42 million head in September, down 25,000 head on the month. USDA also revised its August estimate down 33,000 head, resulting in a decline of 58,000 from the prior report. Though herd numbers remain up by 27,000 head year-over-year, that's the smallest yearly margin since May 2020.
Tighter margins weighed on producers in recent months amid lower milk prices and elevated feed costs. But conditions are improving as grain prices decline. Dairy Margin Coverage estimates peg farm margins at $9.74 per hundredweight for the first half of 2022, up from $8.06 during the second half of 2021 and an average of $9.65 during 2020.
Meanwhile, output is uneven in other parts of the world. Lower margins, elevated feed costs and environmental regulations continue to cut into milk flows in Germany and France, while good milk prices and weather are promoting strong production in Italy, Ireland and Poland. New Zealand's season is off to a slow start due to delayed calving and wet conditions, though output could lift in the coming months as pasture growth improves.
Something Sweet: Truck Freight Minute