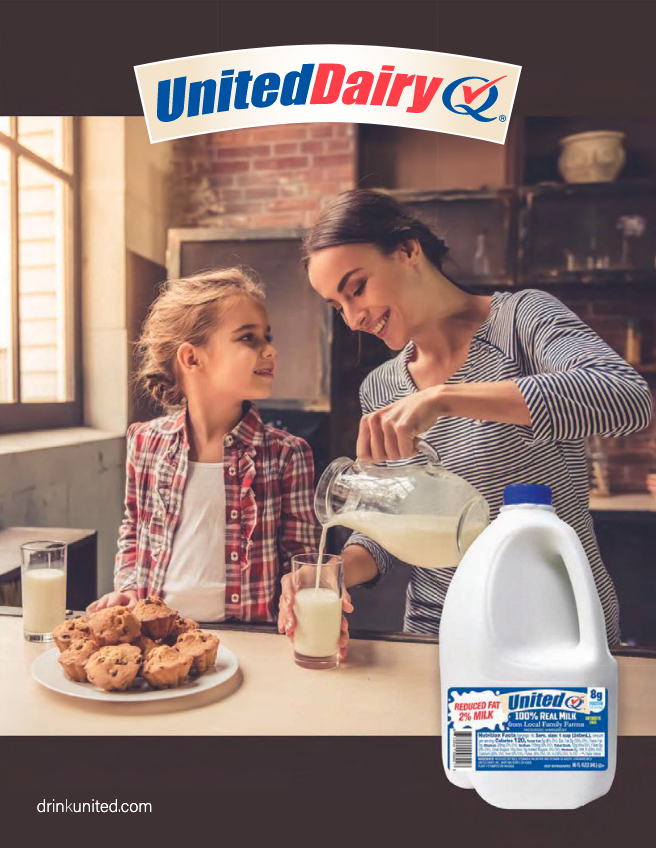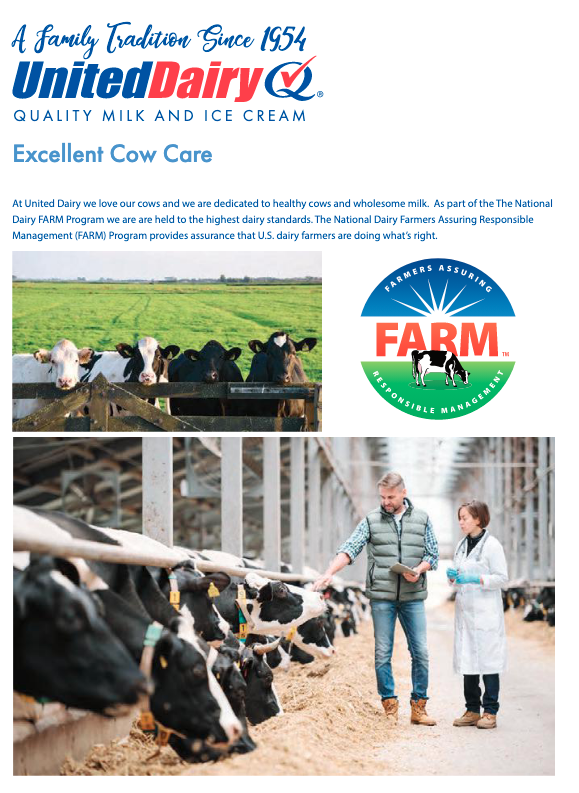 About United Dairy:
United Dairy Inc. is a family-owned independent milk processor that has been in operation since 1954. The company is headquartered in Martins Ferry, Ohio, and has three plants and six branches across five different states.

United Dairy is committed to producing high-quality dairy products, including milk and ice cream sourced from local farmers who practice sustainable and ethical farming practices. The company's emphasis on quality has helped to build trust with its customers and establish a strong reputation within the industry. In addition to its commitment to quality, United Dairy is also dedicated to sustainability, using renewable energy sources, and working to minimize waste and reduce its carbon footprint. This focus on sustainability is a reflection of the company's values and commitment to serving its communities and protecting the environment.

United Dairy's extensive distribution network allows the company to reach a wide range of customers and communities across seven different states, including West Virginia, Ohio, Western Pennsylvania, New Jersey, Virginia, North Carolina, and Kentucky. This broad geographic reach is a testament to the company's ability to adapt to different regional markets and preferences, and to its commitment to providing quality dairy products to as many people as possible. The company's mission is to manufacture the highest quality product possible while servicing its customer base in an efficient, effective manner, with the overall goal of making a profit in order to continue to reinvest in the business. Additionally, United Dairy is committed to providing a healthy work environment that fosters creative ideas and allows its employees the opportunity to advance and grow in responsibility and as individuals. Overall, United Dairy's success as a family-owned independent milk processor is a result of its commitment to quality, sustainability, customer service, and employee development. By prioritizing these values, the company has established a strong reputation within the industry and is well positioned to continue growing and serving its communities for years to come.
Website:
United Dairy - www.drinkunited.com
United Dairy on Facebook
Company Contact:
Joe L. Carson
President, United Dairy
Email: jlcarson@uniteddairy.com