Overview
Agenda
April 18, 2023
Event
Speaker
Location
8:00am - 8:30am
Networking Breakfast
8:30am - 8:45am
Welcome Remarks
8:45am - 9:30am
General Session: FDA Policies on Food Standards and Labels: A Historical Perspective

The FDA has been using food standards for over eight decades to address evolving public concerns about food safety, quality and health; yet, since the 1970s, the agency has largely turned away from setting standards and instead has focused on informative labels, such as Nutrition Facts and ingredients statements, as its primary tool for shaping food markets and ensuring consumers are properly informed. In this talk, Dr. Frohlich explains the history behind this "informational turn" in food politics, and what it means for government-mandated food standards today. </br> Speaker: <b>Xaq Frohlich</b>, Assistant Professor of History of Technology, Auburn University

9:30am - 10:15am
General Session
10:15am - 10:45am
Networking Break

.

10:45am - 11:30am
Ice Cream Tech: Concurrent Session
10:45am - 11:30am
Yogurt & Cultured: Concurrent Session
11:30am - 12:15pm
Ice Cream Tech: Concurrent Session
11:30am - 12:15pm
Yogurt & Cultured: Concurrent Session
12:15pm - 1:30pm
Networking Lunch

.

1:30pm - 2:15pm
Ice Cream Tech: Concurrent Session
1:30pm - 2:15pm
Yogurt & Cultured: Concurrent Session
2:15pm - 3:30pm
Innovative Ice Cream Flavor Contest, Part I: Most Innovative Flavor and Most Innovative Novelty

Taste the latest and most interesting flavors and novelties and vote for your favorites of 2023. In Part I, attendees will judge for the Most Innovative Ice Cream Flavor and the Most Innovative Ice Cream Novelty Product currently in the market.

3:30pm - 4:15pm
Ice Cream Tech: Concurrent Session
3:30pm - 4:15pm
Yogurt & Cultured: Concurrent Session
4:15pm - 5:00pm
Innovative Ice Cream Flavor Contest, Part II: Most Innovative Prototype Flavor

Part II of this year's Innovative Ice Cream Flavor Competition is devoted to the Prototype Ice Cream Flavor category. Entries are new products that are not yet in the market. Come taste and judge the samples for yourself and help choose the winner.

5:30pm - 7:00pm
Networking Reception

.

April 19, 2023
Event
Speaker
Location
8:00am - 8:30am
Networking Breakfast
8:30am - 9:15am
General Session
9:15am - 10:00am
General Session
10:00am - 10:30am
Innovative Cultured Dairy Product Contest

Taste the latest new products — including cultured milk, yogurt, sour Cream, cottage cheese, and dips — and vote for your favorites. Winners will be featured in an upcoming edition of Dairy Foods magazine.

10:30am - 11:00am
Networking Break
11:00am - 11:45am
Ice Cream Tech: Tech Talks
11:00am - 11:45am
Yogurt & Cultured: Concurrent Session
11:45am - 12:30pm
Ice Cream Tech: Tech Talks
11:45am - 12:30pm
Yogurt & Cultured: Concurrent Session
12:30pm - 1:30pm
Lunch & Presentation of Innovative Ice Cream & Cultured Products Awards

.

1:30pm - 2:15pm
Ice Cream Tech: Concurrent Session
1:30pm - 2:15pm
Yogurt & Cultured: Concurrent Session
2:15pm - 3:00pm
General Session
All Times Central
Registration
Registration fees for the Ice Cream Technology Conference are based on your company's IDFA membership status. For more information about membership, please email membership@idfa.org.

Q: Registration Substitutions
Registration is non-transferable from one company to another; however, substitutions within companies are welcome at any time. Please email registrar@idfa.org if you would like to make a registration substitution.
Q: Registration Cancellation Policy
Registration cancellations received in writing will be accepted prior to March 21, 2023 for a full refund, minus a $75 processing fee. Cancellations received after March 21, 2023, will be eligible for a 50 percent refund, less the processing fee. Your registration fee is non-refundable after April 4, 2023. Substitutions may be made without penalty. All cancellations and substitutions must be received in writing at registrar@idfa.org.
Q: News Media
Credentialed members of the news media are welcome to register at a special rate by contacting mherrick@idfa.org. News media must present credentials to qualify.
Questions: If you have questions or need assistance with the registration process, please contact IDFA at (202) 737-4332 or registrar@idfa.org.
Innovative Flavor Contest
This popular competition offers the opportunity for ice cream and frozen dessert makers, as well as flavoring suppliers, to showcase their latest ice cream flavors and novelties.
All conference attendees are invited to submit one entry to compete in each of the three categories:
Most Innovative Ice Cream Flavor
Most Innovative Ice Cream Novelty 
Most Innovative Prototype Ice Cream Flavor 
Awards will be given for first-, second- and third-place winners in each category, judged by conference attendees, and winners will be featured in an upcoming edition of Dairy Foods magazine.
To submit an entry, complete the contest entry form no later than April 4, 2023. Please contact vpender@idfa.org with any questions. 
Sponsored by:

Guidelines for Contest Submissions
A company representative must register for the Ice Cream Technology Conference to participate.
Limit of one (1) entry per company, per category.
Please plan for your product submission to arrive between April 13 and April 17. If your product is received after April 17, we cannot guarantee that your entry will be included in the contest.
Please send the equivalent of at least one (1) gallon of ice cream per category entry. For ice cream novelties, please send at least twenty-four (24) pieces for each entry.
The ice cream MUST be in an unmarked container, except for the lid.
Novelties should use plain wrappers, if possible. The lid or the outside of the novelty box MUST have the company name and the flavor.
Be sure to pack the shipment well, wrapping each container in bubble wrap or paper to help protect it from damage during the extreme cold temperature of the dry ice.
The box MUST be clearly marked "Must Be Kept Frozen" and "IDFA Ice Cream Contest".
A shipping label will be provided – please complete and attach the label to your shipped box(es).
Once the product is shipped, email vpender@idfa.org with the information below. If you do not email the required information, we cannot guarantee that your entry will be included in the contest.
Tracking number
Arrival date
Submission name and product type
Company contact attending the conference

Hotel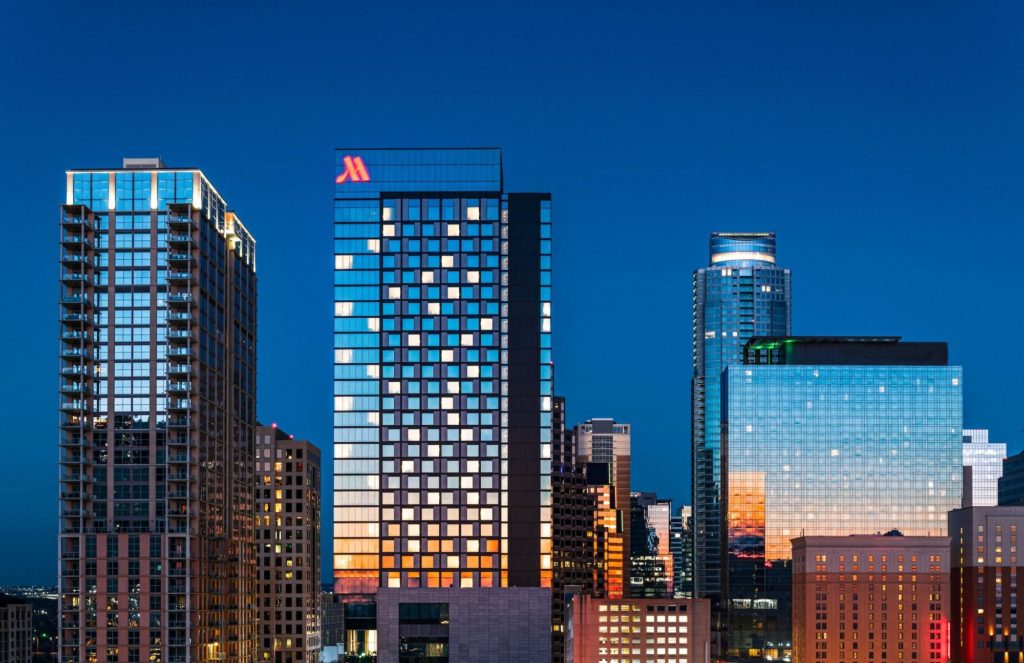 304 East Cesar Chavez Street Austin, TX 78701
Austin Marriott Downtown
The Ice Cream Technology Conference and the Yogurt & Cultured Innovation Conference will be co-located at the Austin Marriott Downtown in Austin, Texas. You may make your hotel reservations online or directly with the hotel by calling 800-627-7468. When calling, please refer to the International Dairy Foods Association (IDFA) to receive the special room rate of $339 per night plus applicable taxes. The deadline to secure a room is March 24, 2023. We have reserved a large block of rooms, but once all the rooms have been booked, we cannot guarantee that additional space will be available.
Book Online
Speakers
Xaq Frohlich
Assistant Professor of History of Technology, Auburn University
Sponsors
The Ice Cream Technology Conference delivers high value and an opportunity to engage with more top-level decision makers than ever before — including executives, plant managers, regulatory compliance personnel, product development specialists, research and development professionals, quality assurance staff, plant engineers, and operations personnel.
Sponsorship is one of the best ways to brand your organization as a thought-leader and to highlight your commitment to advancing the dairy industry. IDFA offers a variety of sponsorship opportunities.
Please contact mlembke@idfa.org for more information.