If you attended Dairy Forum or have purchased this session and do not see the video and slides above, please ensure you are logged into the IDFA website via the red button in the top right corner of your screen.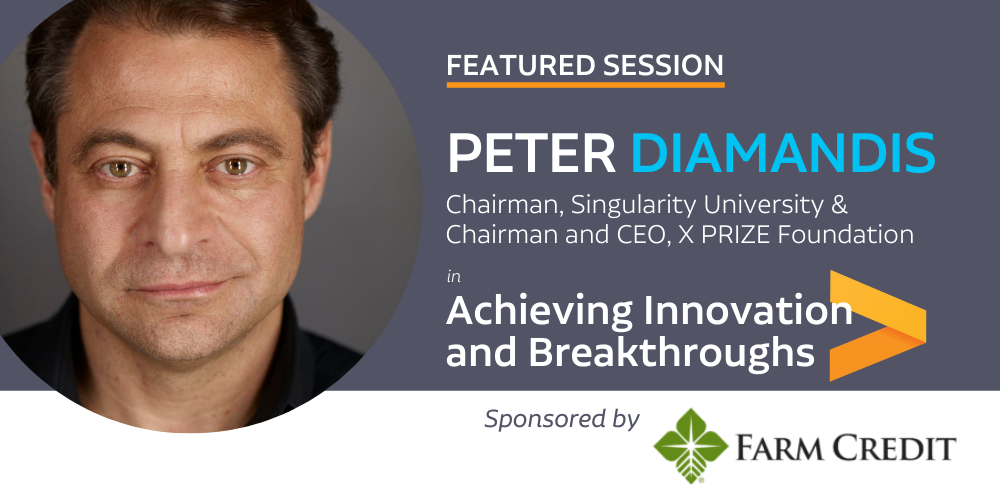 With the message of "evolve or die," Peter Diamandis is a dynamic, inspirational speaker who provides real value to his audience by showing them how to drive breakthrough thinking focused on achieving clear, measurable, and objective results. Based on the success of the Ansari X PRIZE—which stimulated the creation of the billion-dollar private spaceflight industry—and more recently the launch of the $30 million Google Lunar X PRIZE, Diamandis discusses how to incentivize innovative thinking and breakthroughs.
He explains how traditional thinking, risk-aversion, and incrementalism causes the demise of companies unable to cope with the changes brought by disruptive innovation. Diamandis discusses how the rapid growth of key exponential technologies (nano, info, bio) is empowering individuals and companies to do what only governments were able to achieve in past decades.
Presented by:

Speaker
Purchase
Members: $99.00
Non-Members: $199.00
The purchase cost is based on membership. If you have any questions about membership, please email membership@idfa.org.