Read the latest issue of The Dairy Bar, a bi-weekly report from IDFA partner Blimling and Associates, Inc., a dairy research and consulting firm based in Madison, Wisconsin. The Dairy Bar features spotlight data, key policy updates, and a one-minute video that covers timely topics for the dairy industry.
The Dairy Bar: Blockbuster March for Exports; Supply Chains Remain Snarled; and a Quick Trip to the EU!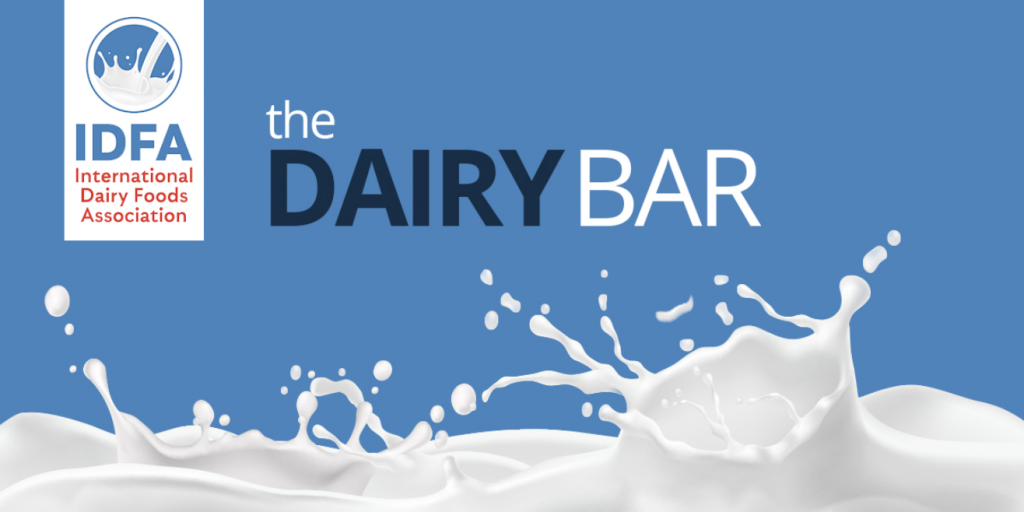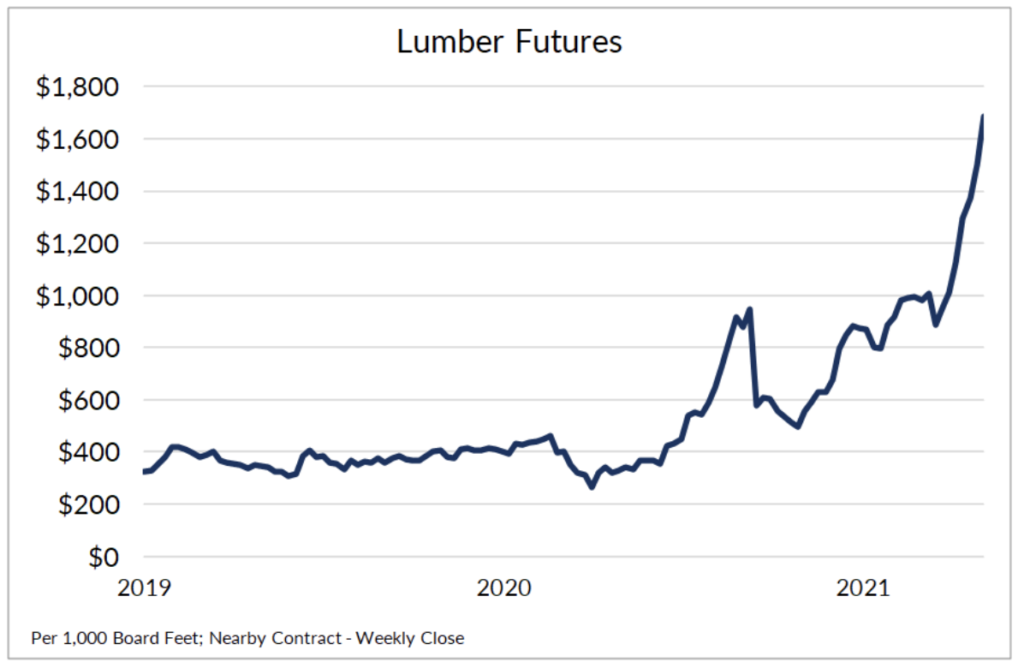 Quick Bites: Shortages Build Up
Stuck at home for more than a year, Americans have built, rebuilt and remodeled their homes. That activity has created tremendous demand for lumber, sending prices skyrocketing, with random-length futures jumping to a record of $1,686 per 1,000-foot-board as of May 7.
As commodity prices climb, so do costs for building and development. The National Home Builders Association estimates lumber is adding as much as $36,000 to the average price of a new single-family home. Still, strong homebuying activity persists as interest rates remain low.
Higher costs are leading restaurants and other businesses to rethink their expansion plans. In an interview with Nation's Restaurant News, Bloomin' Brands CEO David Deno said opening new restaurant space is currently too expensive due to elevated steel and lumber prices.
Pandemic-related demand and supply chains snarls are also fueling tighter supplies of commodities like steel and aluminum, appliances such as coffeemakers and dishwashers, and food staples like chicken wings and strawberries. And as logistics remain an issue, things could remain tight – and expensive – in the coming months.
Today's Special
U.S. dairy trade had a blockbuster March. NDM/SMP exports took the spotlight, reaching a record 191 million pounds, up 39% year-over-year. That pushed first quarter shipments to 487 million pounds, 19% higher versus the same period in 2020. Purchases by Mexico are picking up steam as the peso gains against the U.S. dollar. Milk powder shipments to the country rose to 59 million pounds for the month, a 29% gain over prior-year levels. And with drought-like conditions across the country, Mexico's milk production growth could stall, potentially increasing reliance on imported goods in the months ahead.
Competitive U.S. prices benefitted butter exports in March, with volume jumping to 9 million pounds. That was a 171% boost year-over-year and the most monthly volume since June 2014. Shipments to the Middle East and North Africa rose to 4 million pounds, up from less than 500,000 pounds the year prior. On the other side of the trade equation, U.S. consumers still have a healthy appetite for imported product, with inbound butter shipments pushing to 10 million pounds, a 119% increase from the same period in 2020.
Cheese exports also jumped to 81 million pounds in March, up 11% year-over-year. That helped offset weak sales in January and February and brought first quarter volume to 204 million pounds, even with prior year-levels. Shipments to Mexico climbed to 59 million pounds for the month, up 11% year-over-year and accounting for 26% of total March sales.
U.S. dry whey shipments remain strong, particularly as China rebuilds its hog herd. Exports rose to 53 million pounds in March, 38% higher year-over-year. Sales to China topped 26 million pounds, a 92% jump.
With March's strong performance, dairy sales are on track for another big year. But logistics issues – including container shortages and port backlogs – will remain a watch factor. New outbreaks of COVID-19 in key regions like Southeast Asia could also weigh on demand.
For more information on U.S. trade dynamics, contact Becky Rasdall, V.P., Trade Policy and International Affairs at brasdall@idfa.org.
Something Sweet: Passport Stamps to Europe