Read the latest issue of The Dairy Bar, a bi-weekly report from IDFA partner Blimling and Associates, Inc., a dairy research and consulting firm based in Madison, Wisconsin. The Dairy Bar features spotlight data, key policy updates, and a one-minute video that covers timely topics for the dairy industry.
The Dairy Bar: Online Grocery Shopping & Restaurant Orders On the Rise; Unemployment Rate Falling, and the Trade Minute!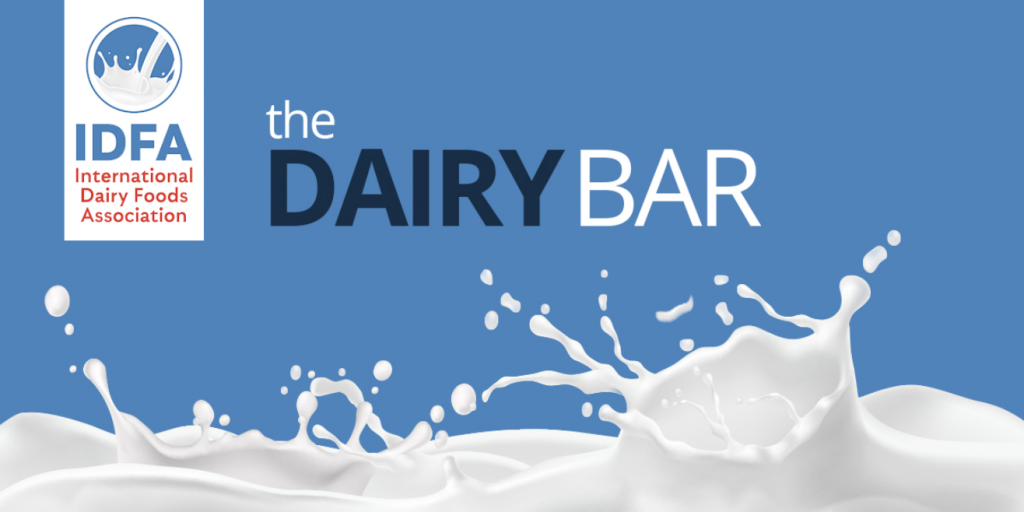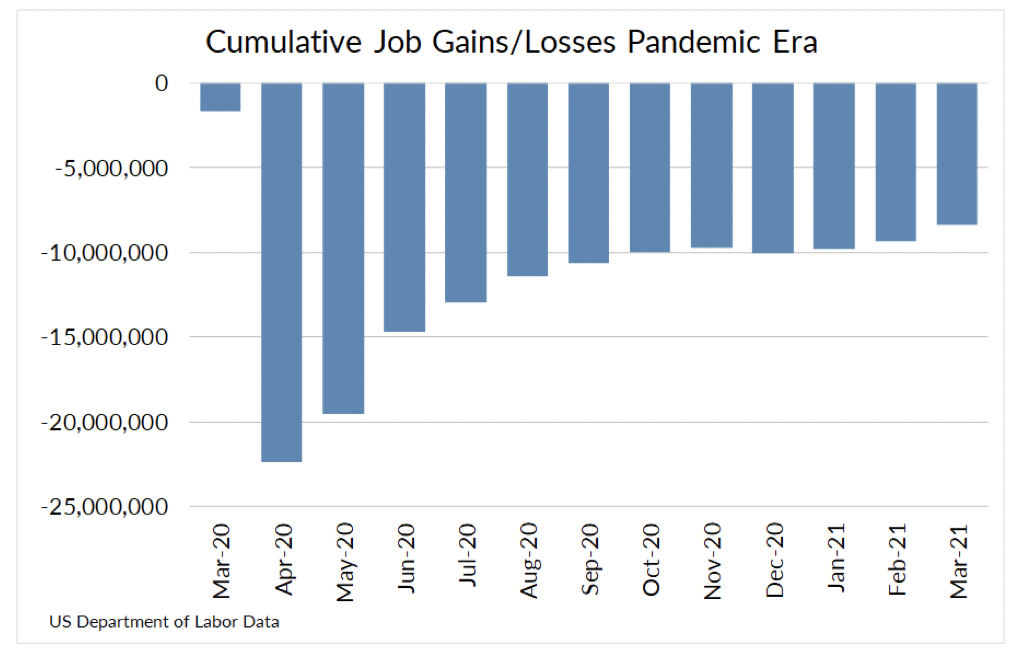 Quick Bites: Back to Business
Now hiring! More Americans are heading back to work as economic growth and vaccine rollouts are encouraging companies to build back their workforce. Data from the Labor Department showed payrolls increased by 916,000 jobs in March, above expectations for +675,000 and the largest gain since August 2020.
Restaurants are responsible for a big chunk of the hiring as consumers head back out to eat. Bars and eateries added 176,000 jobs in March, the largest increase of any industry. And large chains are bringing on thousands more, with McDonald's announcing plans to hire 10,000 new workers and Sonic Drive-In planning to add 20,000 part- and full-time employees.
But a surge in demand for workers is creating issues for some companies. As job growth rebounds, employers – including restaurants – are finding themselves competing for workers. And some employees are leaving the restaurant business for higher-paying jobs in other industries. As a result, many positons are left unfilled for months at a time.
The unemployment rate also declined to 6.0% in March, in line with estimates. That's down from a peak of 14.8% in April 2020, though still above an average 3.5% rate during the six months prior to the pandemic.
Today's Special
Stuck at home over the past year, more Americans grabbed their phones and popped open their laptops for online shopping sprees or even just their weekly grocery shopping. And those habits are likely to stick around post-pandemic, according to a new study by the Mastercard Economics Institute.
Prior to the COVID-19 outbreak, an estimated 7% of grocery shopping was done online. But as retailers ramped up click-and-collect services, more consumers opted for a contact-free way to stock their refrigerators and pantries. Online sales accounted for 10% of all grocery purchases during the peak of the pandemic, and about 70% to 80% of that digital shift will be permanent, Mastercard reported. As a result, major chains are ramping up their digital offerings. Kroger announced in March plans to open new automated fulfillment warehouses as it aims to double its digital sales by the end of 2023.
Restaurants also saw a significant boost in online orders. As restrictions shuttered dining rooms across the country, consumers quickly adapted, downloading apps and ordering delivery. As a result, e-commerce sales jumped from 18% prior to the pandemic to 33% during the peak of the virus. And with more Americans enjoying the convenience of serving dinner without dirtying dishes, about 30% to 40% of restaurants' online pandemic sales are expected to stick.
Shifting spending habits are spurring retailers to adopt new services. Companies like Best Buy and Home Depot now offer curbside pickup, while others, such as Amazon, are expanding their networks of package lockers. Some are betting on delivery remaining a popular option and are investing in same-day shipping through partnerships with Shipt, Instacart, DoorDash and other third-party platforms.
Something Sweet: Trade Minute