Read the latest issue of The Dairy Bar, a bi-weekly report from IDFA partner Blimling and Associates, Inc., a dairy research and consulting firm based in Madison, Wisconsin. The Dairy Bar features spotlight data, key policy updates, and a one-minute video that covers timely topics for the dairy industry.
The Dairy Bar: Sweet Treats Driving Easter Spending; Sales of Pizza Pies on the Rise; and a Freight Update In One Minute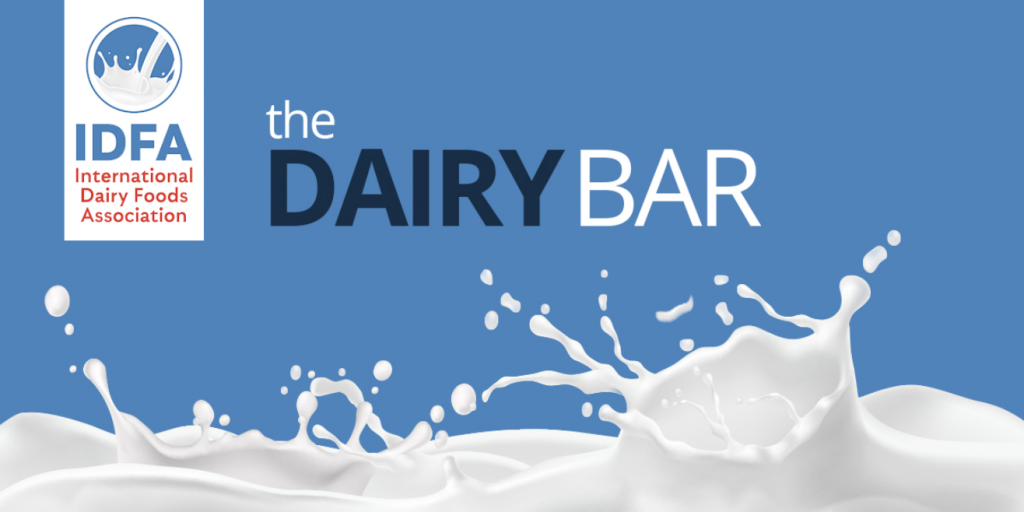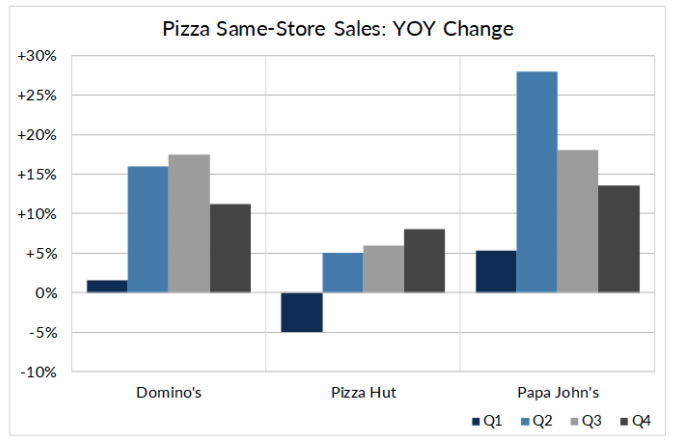 Quick Bites: A Piece of the Pie
Americans looking for a quick dinner with no dirty dishes are still reaching for pizza – whether delivered piping hot or a frozen pie tossed into the oven. And major chains are benefitting.
Domino's Pizza reported fourth quarter 2020 same-store sales rose more than 11% year-over-year. The company said it's seeing an increase in delivery sales and items per order.
Fourth quarter same-store sales at Pizza Hut rose 8% and off-premises consumption jumped 18% year-over-year as the chain continues to invest in online ordering channels. Earlier this month, Pizza Hut's parent company Yum! Brands announced the acquisition of Tictuk Technologies, which allows customers to order food through a variety of social media and messaging services.
Papa John's reported quarterly revenue of $469.8 million, up 13% over prior-year levels. A strong mix of delivery and carryout business is lifting sales, allowing the company to open 40 new locations in Q4.
But when they don't feel like paying delivery fees or leaving the house, consumers are still up to pop frozen pizzas into the oven. Scanner data shows fourth quarter sales of frozen pies rose 11% year-over-year.
Today's Special
Americans are preparing to gather around the Easter dinner table and resume holiday traditions. A survey by the National Retail Federation found eight in 10 consumers plan to celebrate the holiday this year, and more are doing so in person. Nearly half – 43% – plan to visit family and friends face-to-face, compared to 24% in 2020.
There will be plenty of goodies to go around. Estimates suggest consumers will spend an average of $179.70 to celebrate the holiday, the highest on record. Sweet treats helped drive spending growth this year, with 89% of respondents planning to pick up chocolate bunnies and jellybeans, and 64% planning to buy other gifts.
A majority of consumers – 89% – also plan to buy food for Easter brunch or dinner, with average spending on groceries forecast at $52.50 this year, up from $51.76 in 2020.
Dairy is set to benefit as stores ramp up promotions for products like cheese and butter. During the week ahead of Easter this year, 7,496 stores plan to run advertisements for eight-ounce blocks of cheese. That's 110% more stores than the week leading up Easter in 2020. And 8,875 stores are running butter promotions, up 102% versus the week before Easter last year.
But not everyone is planning to enjoy at home. NRF data shows 17% plan to dine out for the holiday. Others are taking advantage of Easter sales, with 17% planning to shop online and 13% planning to visit a store.
Something Sweet: U.S. Trade Minute