Read the latest issue of The Dairy Bar, a bi-weekly report from IDFA partner Blimling and Associates, Inc., a dairy research and consulting firm based in Madison, Wisconsin. The Dairy Bar features spotlight data, key policy updates, and a one-minute video that covers timely topics for the dairy industry.
The Dairy Bar: Milk Production On The Rise, Cow Numbers at 30-year High, Food and Bev Store Sales Up, Restaurant Sales Could Rise As Dining Restrictions Begin to Ease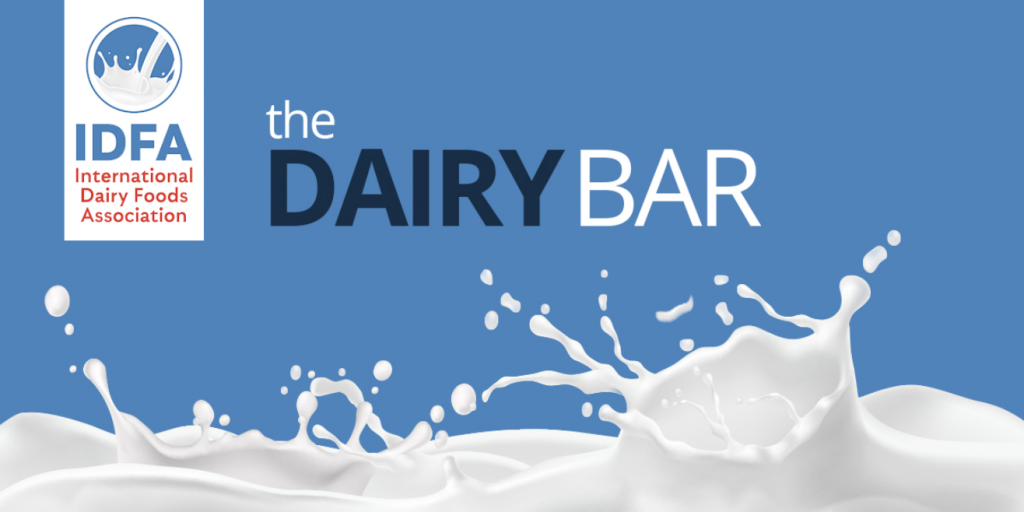 Quick Bites: Slower U.S. Output Growth
U.S. milk production continued a growth streak in January, albeit at a slower pace than expected. Output totaled 19.2 billon pounds, up 1.6% year-over-year. That's the smallest gain since June and well under the average increase of 2.5% over the past six months.
Performance varied across the country. The Southwest, Midwest, Mideast and Northeast saw increased output. But the weakest performance since 2017 in the Pacific Northwest worked in the other direction.
The January report also featured some sizable revisions to California milk production statistics. USDA downgraded California December production growth from 3.2% above prior-year levels to 0.5% below year-over-year. And those declines reportedly continued into January, with output falling 0.7%.
While overall production growth slowed, the U.S. herd continued to expand. Cow numbers rose to a 30-year high of 9.45 million head, a gain of 8,000 animals from December. So what weighed on output? Milk per cow per day climbed just 0.6% above prior-year levels, compared to an average boost of 1.8% over the past six months.
Even given January's reduced rate, reports suggest there's still plenty of milk around. USDA continues to report spot milk loads in the Upper Midwest are trading at historically steep discounts.
Looking ahead to February, it's likely the Southwest could see lower production numbers as winter storms – particularly in Texas – caused plenty of disruption at the farm level.
Today's Special
With extra stimulus cash in their pockets, consumers spent heavily on their homes and hobbies last month. Data by the U.S. Census Bureau showed retail sales hit $568.2 billion dollars in January, up 5.3% from December.
Electronics and appliances stores saw the largest month-to-month gains, rising 14.7%. Furniture and home furnishing weren't far behind, with 12.0% growth, and sales in the sports, hobbies and books category increased 8.0% over prior-month levels.
Food and beverage store sales continue to trend higher, increasing 2.4% month-over-month. Persons familiar with scanner data say dairy sales were riding that wave, with purchases of butter and butter blends increasing more than 10% year-over-year in January. Natural cheese sales did even better, rising 15% from the year prior.
Data shows consumers are also starting to buy – and consume – more food outside of their homes. Though January food service sales remained 16.7% below year-prior levels, the category saw a monthly increase of 6.9%.
More spending could be ahead as dining restrictions ease across the country. Restaurants in New York reported a spike in sales after the state rolled back restrictions on indoor dining earlier this month. Daily revenue improved to 25.1% below prior-year levels on Valentine's Day, the best performance since late December. And a majority of those meals – nearly seven in 10 – were eaten on-premises, the most since November.
Something Sweet: USDA Cold Storage Minute