Read the latest issue of The Dairy Bar, a bi-weekly report from IDFA partner Blimling and Associates, Inc., a dairy research and consulting firm based in Madison, Wisconsin. The Dairy Bar features spotlight data, key policy updates, and a one-minute video that covers timely topics for the dairy industry.
September 23, 2020: The Dairy Bar: Shifting Dynamics in the Restaurant Industry; USDA Announces New CFAP Payments; & Your Monthly Minute on the Latest USDA Cold Storage Report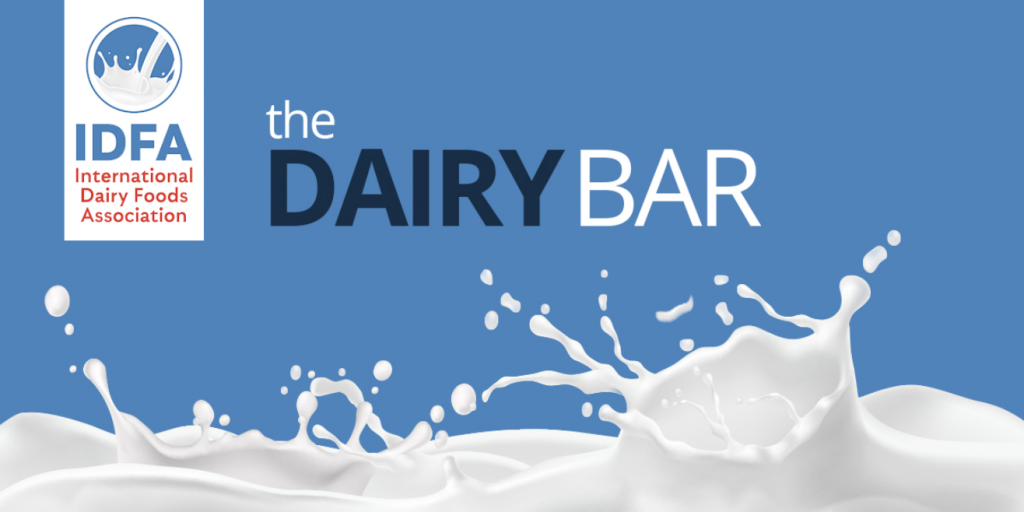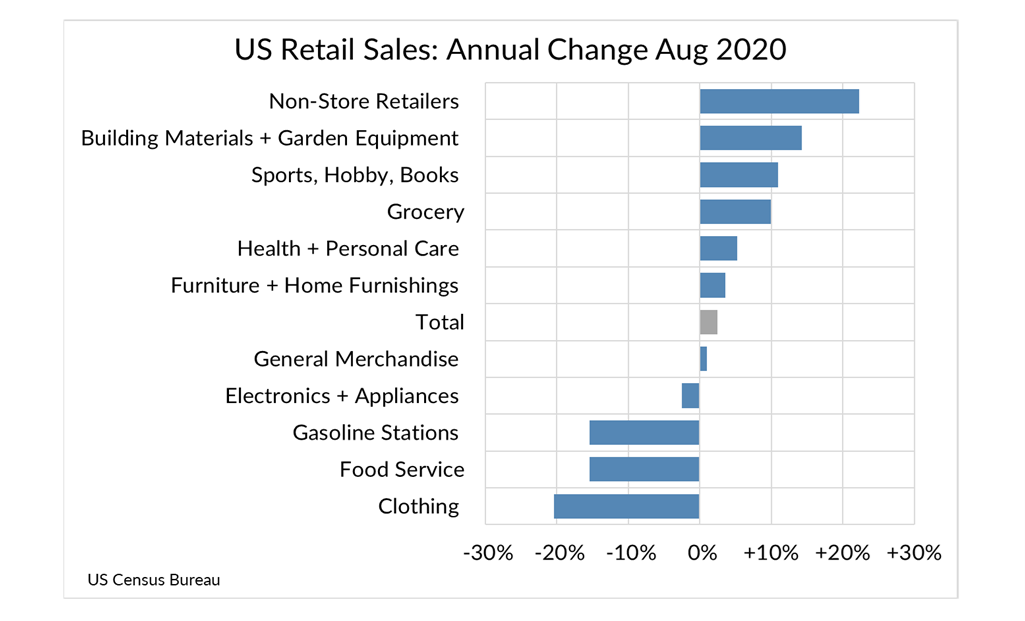 Quick Bites: Shifting Dynamics in the Restaurant Industry
COVID-19 continues to shape how – and where – consumers open their wallets. Retail sales extended a four-month winning streak in August, up 0.6% month-over-month, according to the U.S. Department of Commerce. Grocery stores remain a top destination for shoppers with sales up 10.0% from 2019.
Restrictions are still a concern for the food service industry. Restaurant spending rose 4.7% last month but remained down 15.4% year-over-year.
Even with the rebound in restaurant spending, many operators are struggling to stay afloat. The National Restaurant Association reported the virus will cause an estimated 100,000 businesses to close this year. That's one in every six eating establishments. In a survey of restaurant operators, 40% told the association it's unlikely their businesses will be open in six months without additional government aid.
Closures haven't been restricted to the food service industry. An Economic Impact Report released by Yelp shows 163,735 businesses shut their doors as of August 31. That's up 23% from mid-July. Of that number, about 60% won't reopen. Food trucks, men's clothing stores, gift shops, and breakfast/brunch spots have taken the biggest hit.
Today's Special
In mid-September, President Trump announced $13 billion in additional support for the U.S. farm sector through the Coronavirus Food Assistance Program (CFAP). That's on top of $16 billion in relief doled out to farmers earlier this year. Together with a recent spat over funding for USDA's Commodity Credit Corporation in the recent Continuing Resolution Spending Bill, U.S. farm supports have been shoved into the limelight more than usual. What's going on at the farm level?
It should come as no surprise that U.S. farm cash receipts have taken a beating this year with ongoing market volatility, trade uncertainty, and disruption throughout the supply chain. USDA estimates that farm market-based cash receipts will decline by about 3% year-over-year in 2020, based primarily on a squeeze in the livestock and dairy sectors.
USDA estimates from early September – which don't include the recently announced CFAP2 – suggest that U.S. farmers will receive more than $37 billion in government support this year. That accounts for more more than 35% of net farm income and taking overall net farm income to $103 billion, up 23% year-over-year.
Include CFAP2 in that figure and direct aid could bump direct support up to around $50 billion – accounting for nearly 45% of net farm income.
Direct payments to agricultural producers are coming from more avenues than just CFAP. They received $6 billion from the Paycheck Protection Program, while lingering Market Facilitation Program (trade mitigation) funds from 2019 account for about $4 billion in payments. And for dairy specifically, USDA estimates that it will pay out about $200 million though the Dairy Margin Coverage program in 2020.
USDA's 2020 spending has likely helped to keep some farms in business that otherwise would have folded. But this level of government spending on agriculture will be tough to repeat again. It seems possible that without a sizable jump in commodity values, the U.S. farm sector could remain under strain in the coming years.
Something Sweet: USDA Minute