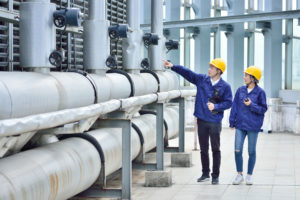 Water is of vital importance to the Dairy industry. The quality of source water and the treatment technologies put into place to manage ingredient water, process water, and boiler feed water, have a direct effect on a facility's safety, compliance and product quality.
In this new webinar featuring the expertise of Atlantium Technologies, an IDFA Gold Business Partner, attendees will learn about the potential microbial contamination sources in lines and how to fix them in order to make sustainability goals more attainable.
In this session, attendees will learn:
How to make an informed decision on water treatment needs and streamline operations
The value of installing an environmentally sustainable water treatment solution
How managing water quality can lead to significant cost savings and ensure brand quality
Presented By

Featuring
Registration
Members: Free
Non-Members: $99.00
The webinar registration fee is based on membership. If you have any questions about membership, please email membership@idfa.org.
Questions: If you have questions or need assistance with the registration process, please contact IDFA at 202-737-4332 or registrar@idfa.org.